Up-Start! Competition 2015
Congratulations to ShapeTrace Labs, the winner of the 2015 Up-Start! Competition!
ShapeTrace Labs
ShapeTrace is a cloud-based solution for construction managers. Using a mobile device and its cameras, the application prevents errors from becoming fiascos by using 3D imaging to compare an original design with what was actually built, enabling construction managers to make smart decisions faster.
To learn more about ShapeTrace Labs, click here.
Overview
The Up-Start! Competition is a business pitch competition open to participants in the Entrepreneurship 101 lecture series. Individuals, or teams, must give a ten-minute presentation on an idea for a business in the following industry categories:
Information & Communications Technology (ICT)
Cleantech
Health
The business must be one that they wish to implement or have already started. Entrants are expected to apply the concepts that they have learned from the course to their business idea and to make a compelling case that this will lead to a very successful business.
A cash prize will be awarded for the top business pitch presentation.
About the competition
The competition will take place in four stages:
Stage 1: Entrepreneur's Toolkit Workshops: The Up-Start! Edition

We're offering a special series of our Entrepreneur's Toolkit Workshops for interested applicants to the Up-Start! Competition. In this four-part series you'll have a chance to work on your value proposition, business model and pitch deck with seasoned entrepreneurs and a group of your peers in order to prepare for the Up-Start! application.
The series includes:
Part 1 – Perfecting your Pitch – December 3rd, 2014
Part 2 – Starting Lean: Value Proposition 1 – December 10th, 2014
Part 3 – Starting Lean: Value Proposition 2 – January 7th, 2015
Part 4 – Starting Lean: Business Model – January 14th, 2015
Completion of this stage is not mandatory in order to enter the competition, but it is highly recommended. This Workshops series is limited to 30 spaces and maximum 2 participants per company. The total cost for 4 workshops is $100 per attendee.
Stage 2: Competition Entry—Executive Summaries (January)
Entrants will be required to submit an Executive Summary of their business idea (no longer than three pages) by midnight on Friday, January 30th, 2015 to entrepreneurship101@marsdd.com.
The course coordinator will arrange an interview for select teams with a MaRS Advisory Services advisor in February. This group will then select the 10 entrants who will go forward in the competition and all entrants will be notified of this decision by March 13th, 2015 (due to a large volume of applications and in order to screen all of the companies entrants will be notified by March 31st, 2015).
*Need help writing an executive summary? Click here.
Stage 3: Preparation with MaRS Advisors (March and April)

All 10 pitch participants will be assigned a MaRS Advisor to assist them in honing their business pitch and preparing their presentation during the two months before the pitch competition.
Stage 4: Pitch Competition (May)

The competition will take place on May 20th, 2015. The 10 entrants will each give a 10-minute presentation to a panel of three or four judges. This will be followed by five minutes of questions from the judges, then the judges will have a couple minutes to write notes on the companies to provide feedback.
Presentations will be made under cover of a non-disclosure agreement that all audience members will be required to sign. The judges will pick the winners on that day and prizes will be awarded to the top presentations at a reception after the competition.
Criteria for judging
At both the Executive Summary and the pitch competition stages the following criteria will be used to judge proposals:
Has the summary/presentation clearly articulated the value proposition?
Has the summary/presentation demonstrated market opportunity?
Has the summary/presentation demonstrated a sustainable business model that will make money, or, in the case of a venture with a social purpose, make money and have the desired social impact?
Has the summary/presentation demonstrated competitive differentiation/intellectual capital?
How effective was the overall presentation?
Would you invest or back this opportunity?
Judges will give feedback sheets to all contestants at the end of the competition.
---
Contestant eligibility and rules
The individual presenting (or the designated head of the team) must be enrolled in Entrepreneurship 101 and have attended at least 20 out of 30 lectures of Entrepreneurship 101 in person and/or by webcast and show a course certificate. 
Entrants' businesses must fall into one of three categories: ICT, Cleantech, or Health.
Entrants must have received no more than $100,000 investment money as of January 30th, 2015.
Entrants must have earned no more than $100,000 in cumulative revenue since their inception.
Entrants must be able to present their pitch in person to the judges to qualify for the competition.
To see the full set of competition rules click here.
---
How to enter
As noted above, send a three-page executive summary to entrepreneurship101@marsdd.com by Friday, January 30th, 2015.
---
2015 Up-Start! Competition Award powered by: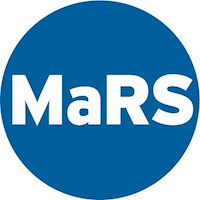 In-kind sponsorship provided by: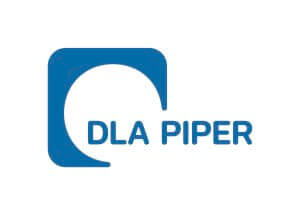 ---
Past winners
| | | |
| --- | --- | --- |
| 2014 |  Vessel Innovations | Read the blog post featuring an interview with Andre Furlotte, CEO: And the 2014 Up-Start! Winner Is… |
| 2013 |  TrendyMED | Read the blog post featuring an interview with Ronny Barrelli, CEO, TrendyMED: MobileIV wins $10,000 Up-Start! Competition prize. |
| 2012 |  LIFEbike | Read the blog post by Henry Chong, CEO, Revelo Bikes Inc.: LIFEbike: A winner's perspective |
| 2011 |  The Hot Plate | Read the blog post by Amanda Garbutt, Owner and Co-founder, The Hot Plate: A winner's take on the Up-Start! Competition |
| 2010 | Shape Collage | Read the blog post about winner Vincent Cheung: Student entrepreneurship at its best |
| 2009 |  UiRemote/DreamCube | Read the blog post from one of the winning team, John Zhou: "Reflections of an up-start" and the follow-up story, "Up-start competitors: The continuing saga" |
| 2008 |  SWIFTPlate | See the photo and story about Vanessa James |
| 2006 |  Mobile Laboratory Services | Read the press release: "MaRS Entrepreneurship 101 for Researchers: Up-Start Competition winner announced" |
---
Questions
Competition enquiries can be directed to entrepreneurship101@marsdd.com.
Workshop enquiries can be directed to workshops@marsdd.com.