Up-Start! Competition
Congratulations to ShapeTrace Labs, the winner of the 2015 Up-Start! Competition!
ShapeTrace Labs
ShapeTrace is a cloud-based solution for construction managers. Using a mobile device and its cameras, the application prevents errors from becoming fiascos by using 3D imaging to compare an original design with what was actually built, enabling construction managers to make smart decisions faster.
To learn more about ShapeTrace Labs, click here.
Overview
The Up-Start! Competition is a business pitch competition open to participants in the Entrepreneurship 101 lecture series. Individuals, or teams, must give a ten-minute presentation on an idea for a business in the following industry categories:
Information & Communications Technology (ICT)
Cleantech
Health
The business must be one that they wish to implement or have already started. Entrants are expected to apply the concepts that they have learned from the course to their business idea and to make a compelling case that this will lead to a very successful business.
A cash prize will be awarded for the top business pitch presentation.
About the competition
More information coming soon
Presentations will be made under cover of a non-disclosure agreement that all audience members will be required to sign. The judges will pick the winners on that day and prizes will be awarded to the top presentations at a reception after the competition.
---
2015 Up-Start! Competition Award powered by: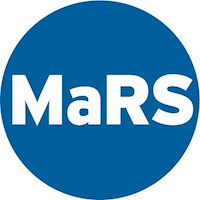 In-kind sponsorship provided by: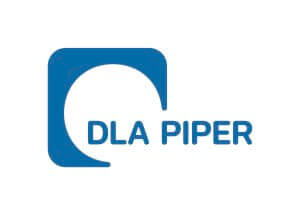 ---
Past winners
| | | |
| --- | --- | --- |
| 2014 |  Vessel Innovations | Read the blog post featuring an interview with Andre Furlotte, CEO: And the 2014 Up-Start! Winner Is… |
| 2013 |  TrendyMED | Read the blog post featuring an interview with Ronny Barrelli, CEO, TrendyMED: MobileIV wins $10,000 Up-Start! Competition prize. |
| 2012 |  LIFEbike | Read the blog post by Henry Chong, CEO, Revelo Bikes Inc.: LIFEbike: A winner's perspective |
| 2011 |  The Hot Plate | Read the blog post by Amanda Garbutt, Owner and Co-founder, The Hot Plate: A winner's take on the Up-Start! Competition |
| 2010 | Shape Collage | Read the blog post about winner Vincent Cheung: Student entrepreneurship at its best |
| 2009 |  UiRemote/DreamCube | Read the blog post from one of the winning team, John Zhou: "Reflections of an up-start" and the follow-up story, "Up-start competitors: The continuing saga" |
| 2008 |  SWIFTPlate | See the photo and story about Vanessa James |
| 2006 |  Mobile Laboratory Services | Read the press release: "MaRS Entrepreneurship 101 for Researchers: Up-Start Competition winner announced" |
---
Questions
Competition enquiries can be directed to entrepreneurship101@marsdd.com.
Workshop enquiries can be directed to workshops@marsdd.com.