Entrepreneurship 101
Ready to launch your business?
Make an impact.
Learn to build the future.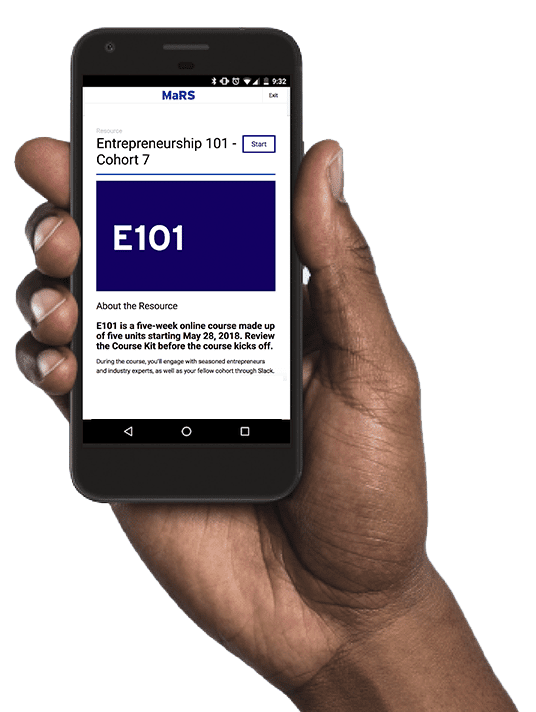 What is E101?
Entrepreneurship 101 is a five-week, online course that introduces you to a series of strategic frameworks and insights that you can apply in building your startup.
Learn from Canada's top entrepreneurs to prepare you for the challenges and hurdles you'll face on your startup journey.
Break into entrepreneurship in five weeks.
Next cohort starts May 28. Registration opens April 30.
May 28, 2018 – June 29, 2018 | C$45
"Entrepreneurship 101 was engaging, comprehensive and truly accessible."
– Tanya Paoli, Founder of You Are Here
Meet your instructor
Nathan Monk, Director of Growth Programming at MaRS, is our instructor for E101. Nathan is a lean–agile evangelist, mentor, digital strategist and growth hacker/marketer.
Read his full bio here.
Twitter: @cowboytweets