28 Sep 2018
Mackenzie Health: leveraging digital infrastructure to create a more connected and integrated approach to care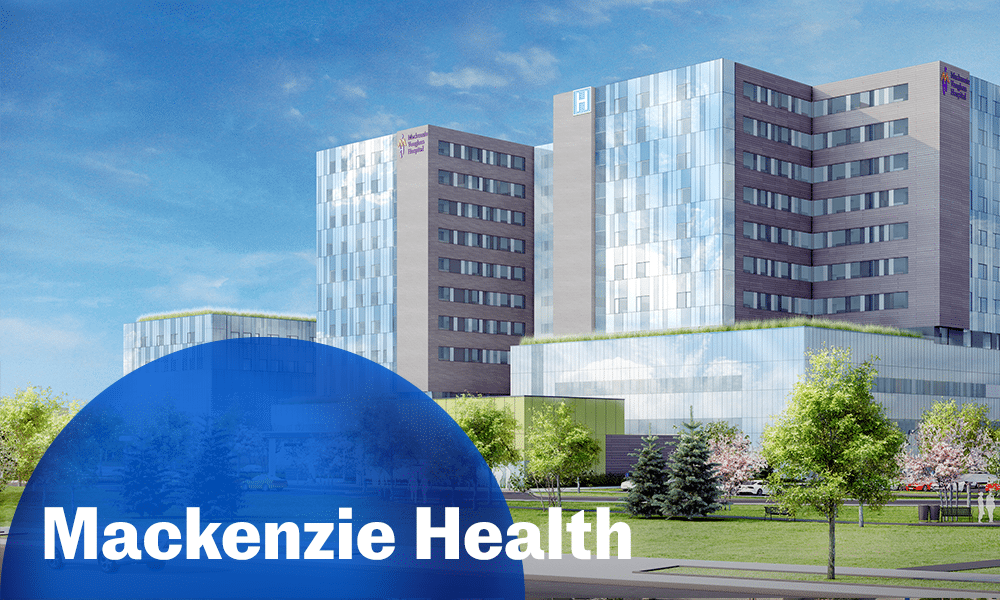 This is the fourth and final installment of MaRS Market Intelligence's month-long series on innovative hospitals in Ontario.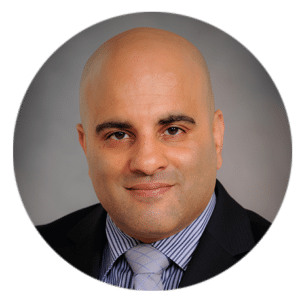 According to the CEO and President of Mackenzie Health, Altaf Stationwala, the healthcare industry is making great strides at integrating smart technology in our community hospitals.
Mackenzie Health's vision is to create a world-class health experience for its patients and community using a two-hospital model of care. The organization currently operates the Mackenzie Richmond Hill Hospital and a network of community-based locations. In late 2020, the institution will open Canada's first smart hospital, Mackenzie Vaughan Hospital.1
Designed through the eyes of a patient, Mackenzie Vaughan Hospital will feature paperless and smart automated systems that enable seamless communication between people, processes and technology. Systems and medical devices will "talk" to each other to maximize information exchange, allowing staff to coordinate care around the needs of patients and families. The interconnectivity at Mackenzie Vaughan Hospital will allow clinical teams and physicians to provide safe and faster care with real-time location tracking of patients and easy access to patient information via dashboard monitors.
In July 2017, Mackenzie Health was the first hospital in Canada to go live with the end-to-end Epic electronic medical record (EMR) system, a key stepping stone to engage community care providers. Epic EMR generates insightful analytics that help drive informed healthcare decisions and quality improvement initiatives. As part of Epic EMR, patients and members of the community receive access to their health records on MyChart, an online platform. With MyChart, patients can monitor their appointment calendars, check in online seven days prior to their next hospital visit and review clinical notes. This step towards online connectivity provides patients the opportunity to play an active role in their healthcare journey.
Following the implementation of Epic EMR, Mackenzie Health was recognized by HIMSS Analytics for achieving Stage 6 on the HIMSS Electronic Medical Record Adoption Model (EMRAM). As of 2017, only 1.7 per cent of Canadian hospitals had achieved this level of functionality with their EMR.2 A core component of Mackenzie Health's evolution is to leverage information received from Epic EMR and integrate it with primary clinical care teams, physicians and community partners.
The new Mackenzie Vaughan Hospital is just the start. Stationwala strives for a virtual hospital as an extension of the physical environment of a regular hospital. For him, an ideal virtual hospital would integrate smart technology to connect patients with physicians and clinical care providers. In turn, physicians and nurses would be able to leverage the use of telecommunication and remote health monitoring technologies to provide quality clinical healthcare from the convenience of their home.3
While there are currently no virtual hospitals in a Canada, Stationwala sees the potential with the support of smart technology. "I do think there will come a time when the implementation of virtual hospital becomes a reality," he says. "With such technology, patients will be able to access an extension of services without having to actually travel to a hospital. Similar to the Ontario Telemedicine Network (OTN) and its videoconferencing, hospitals could host a virtual monitoring centre and communicate with patients who have been discharged or are experiencing chronic issues – video call would be a part of their at-home care experience."
The ability to extend care beyond the physical footprint of a hospital can make it easier for patients with severe chronic diseases or other diagnoses to receive care from the comfort of their home. Doing so has the potential to reduce hospitalization costs, address wait times for an appointment, avoid travel to a physical hospital and minimize patient exposure to stress, anxiety and the risk of infections.
Through the launch of Canada's first smart hospital and implementation of Epic EMR, Mackenzie Health is enhancing healthcare delivery and the flow of information. But while technology presents opportunities to address challenges in our healthcare system, we still need human-to-human interaction. Stationwala puts it best: "Healthcare is about people caring for people. The technology is really there to free up the provider so they may spend more face-to-face time with the patient. I hope we never lose that."

_________________________
Special thanks to Zayna Khayat, future strategist, Saint Elizabeth Health Care, for her guidance and expertise, and to the following collaborators and reviewers for their partnership and insight.
Collaborators
Altaf Stationwala, president and CEO, Mackenzie Health
Cheryl Woodman, chief strategy and quality officer, Women's College Hospital
Danielle Martin, vice president medical affairs and health system solutions; co-founder of WIHV, Women's College Hospital
Jane Merkley, executive vice president, chief nurse executive and chief operating officer, Sinai Health System
Kate Wilkinson, vice president, quality and clinical programs, Sinai Health System
Reviewers
Louise Murphy, manager, MaRS Market Intelligence
Maggie Clark, senior associate, MaRS Partnerships
Mei Burgin, director, MaRS Market Intelligence
Shahab Shahnazari, senior manager, Health Data Initiatives
Sheryl Thingvold, senior advisor, MaRS Health Venture Services
_________________________
1.Mackenzie Health. 2018. "Building Canada's First Smart Hospital." Available at: https://www.mackenziehealth.ca/en/about-us/building-canada-s-first-smart-hospital-.aspx.
2.HIMSS Analytics. "Electronic Medical Record Adoption Model." Available at: https://www.himssanalytics.org/emram.
3.Politico. 2017. "A hospital without patients." Available at: https://www.politico.com/agenda/story/2017/11/08/virtual-hospital-mercy-st-louis-000573.
4.Politico. 2017. "A hospital without patients." Available at: https://www.politico.com/agenda/story/2017/11/08/virtual-hospital-mercy-st-louis-000573.
5.Bridgepoint Active Healthcare. 2014. "Design and Evaluation: The Path to Better Outcomes." Available at: http://www.bridgepointhealth.ca/en/what-we-do/resources/research/path_to_better_outcomes_preliminary_report.pdf.
6.Toronto Star. 2018. "He got his knee replaced at a Toronto hospital. A few hours later he was climbing stairs." Available at: https://www.thestar.com/news/gta/2018/04/11/he-got-his-knee-replaced-at-a-toronto-hospital-a-few-hours-later-he-was-climbing-stairs.html.