Women of all backgrounds are a powerful force in Canada's innovation economy
But they're significantly underrepresented in the area of clean technology. It's time to change that. Building on the success of the inaugural Women in Cleantech Challenge, MaRS is launching and powering the RBC Women in Cleantech Accelerator, a program guided by principles of diversity, equity and inclusion, as well as a commitment to the planet.
Our collective mission
To seek out and help a diverse group of women advance breakthrough ideas into market-ready cleantech products with the potential for global impact.
BY THE NUMBERS
Tackling the gender issue
While Canadians are world leaders in cleantech innovation, the community must change to match Canada's own diversity. Some key figures:
Only one in 10 cleantech founders is a woman.

Only 19 percent of Canadian cleantech companies have at least one female founder.

Still, the green products and services space boasts the highest proportion of women founders.

The majority of Canadian, female cleantech founders are located in Ontario.
ABOUT THE PROGRAM
Our program recruits 10 outstanding women each year
The RBC Women in Cleantech Accelerator has five main objectives:
Seek out the best, most driven women entrepreneurs, balanced with BIPOC representation.

Enable their dedication to the mission.

Leverage existing federal research assets and networks of expertise, maximizing use of existing public resources to advance their R&D goals.

Build support for their success via a curated mix of mentorship, educational programming and access to market intelligence.

Make timely connections to the investors and corporate partners that matter.
Participant benefits
As part of this exclusive cohort, you get access to:
A lead business advisor with deep sector knowledge to help build your business and develop your product.

Potential no-cost opportunity to work with a federal government lab facility that is matched to your specific R&D needs.

Significantly enhanced profile through the Women in Cleantech brand, including highlights in press releases and industry events focused on cleantech.

Workshops through a curriculum designed to build business skills necessary for success. This curated curriculum was designed with feedback from MaRS subject-matter experts, and the inaugural Women in Cleantech Challenge finalists, with the goal of helping your company gain an edge in markets that are hard to crack.

Curated introductions to domestic and international investors and corporations.

Access to mentor networks through investor showcases and curated events with influential women business leaders and industry experts.

Opportunity to build relationships with other selected ventures, as well as the inaugural Women in Cleantech Challenge finalists.

Potential to participate in the Canadian Tech Accelerators program(s) organized by Global Affairs Canada (Trade Commissioner Service) to introduce you to opportunities in key U.S. markets.

Access to market intelligence, capital, talent and communications services offered through MaRS, North America's largest urban innovation hub based in Toronto.
Who are we looking for?
Woman-identifying and/or non-binary leaders who are working to commercialize a cleantech innovation with potential for global impact.

You are the leader of a business that is registered as a Canadian corporation.

You are looking to join a one-year intensive program to help accelerate the growth of your company.
Download our application guide
You identify as a woman and/or non-binary person.
You are the main technology innovator or individual leading/co-leading a Canadian business.
You are part of a business venture that is registered as a Canadian corporation.
In addition to applicant eligibility, your technological innovation should:
Fall under the definition of "cleantech" which, for the purposes of this Accelerator, is defined as "A company that is focused on the creation of intellectual property and new products that protect and/or increase efficient utilization of land, energy, water and natural resources while improving economic performance and reducing the environmental footprint relative to the baseline."
Be proprietary and/or patentable.
Have potential to scale globally for major impact.
Fall within TRL4 and TRL7 on the nine-point Technology Readiness Level spectrum
TRL4: basic testing to validate the technology in a laboratory/controlled setting.
TRL5: component and/or validation in a simulated environment
TRL6: system/subsystem model or prototype demonstration in a simulated environment.
TRL7: prototype is ready for demonstration in an appropriate operational environment.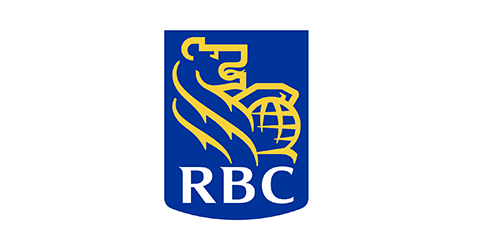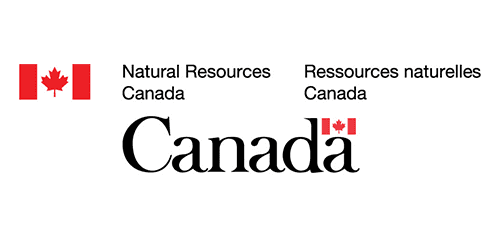 MaRS TEAM
Our advisors are some of Canada's foremost cleantech experts.
Jane Kearns
Jane Kearns
VP, Growth Services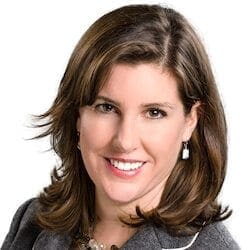 Jane is Vice President, Growth Services, and Senior Advisor, Cleantech, at MaRS Discovery District. She is a recognized leader in sustainable innovation and has extensive experience growing successful companies at the intersection of business and sustainability. She co-founded, grew and profitably sold a renewable energy company, and leverages over 20 years of experience in venture capital, cleantech and sustainability to help build businesses that matter. Jane is a co-founder of the CanadaCleantech Alliance, sits on the board of Clear Blue Technologies International (TSXV: CBLU), is an advisory board member for StandUp Ventures and Amplify Ventures, and is a member of the Expert Panel on Clean Growth for the Canadian Institute for Climate Choices. She is a Cleantech and Energy faculty member at Singularity University, and holds an MBA from Columbia University.
Tyler Hamilton
Tyler Hamilton
Director of Ecosystem, Cleantech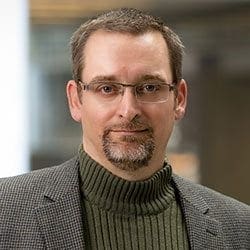 Tyler Hamilton is Director of Ecosystem, Cleantech. Previous to joining MaRS, Tyler spent two decades as a journalist and wrote extensively about Canada's clean technology sector and global cleantech trends. Most recently he was editor-in-chief of business and sustainability magazine Corporate Knights. He also spent 13 years at the Toronto Star, where he reported on Canada's energy sector and wrote a popular weekly column on clean energy technologies and trends. In 2011, Tyler authored Mad Like Tesla, a book that examines the various barriers to clean energy innovation and surveys the landscape of some potentially world-changing clean technologies. A recipient of the Cleantech Group's "Pioneer" award for his early writings on the sector, Tyler was also recognized in 2016 on Canada's "Clean50" list for his thought leadership on clean energy and climate issues.
Asvini Keerawella
Asvini Keerawella
Senior Manager, National Programs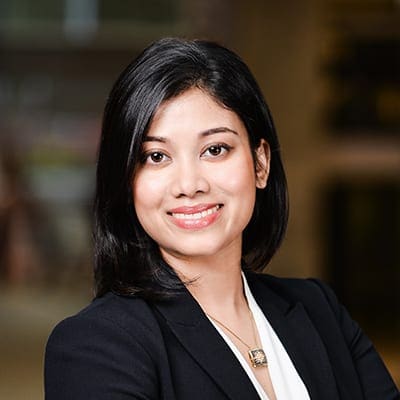 Asvini leads projects focused on the implementation of strategic priorities across the MaRS Venture Services team. Most recently, she's helped run the Women in Cleantech Challenge, a joint collaboration between MaRS and Natural Resources Canada. The goal of the challenge is to identify and empower top female innovators from across the country who are developing technologies to tackle the world's most daunting environmental challenges. Prior to joining MaRS, Asvini worked at Oracle Canada where she headed projects that introduced customized software solutions to improve operational efficiency and client management processes. Before that, Asvini worked at a boutique consulting firm where she helped clients develop their learning and development strategy. Asvini has an MBA from the Schulich School of Business, York University, and a B.A. in economics from the University of British Columbia.