Energy Innovation Snapshot
Collaborators
MaRS Cleantech Venture Services
The Energy Innovation Snapshot a curated website showcasing Canadian energy companies and their projects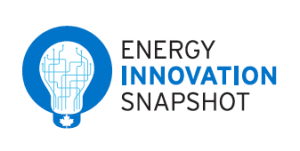 . The site helps innovative energy solution providers connect with prospective buyers and investors around the world. To explore how Canada is shaping the future of energy, go to Energy Innovation Snapshot.
Future of Energy Video Series
This video series explores how utilities and innovative Canadian technology providers are working together to build the grid of the future. The technologies and projects featured in this series are just a snapshot of the wide range of experties and innovations profiled on the Energy Innovation Snapshot.
---
---
---