Dispatch from Future Leaders: Day 4
The pitch competition is only a day away and the cohorts are gearing up! The groups spent the day concentrating their efforts on refining their business models, creating a competition matrix and preparing for their big moment on stage, where they will pitch their final ideas to the judges.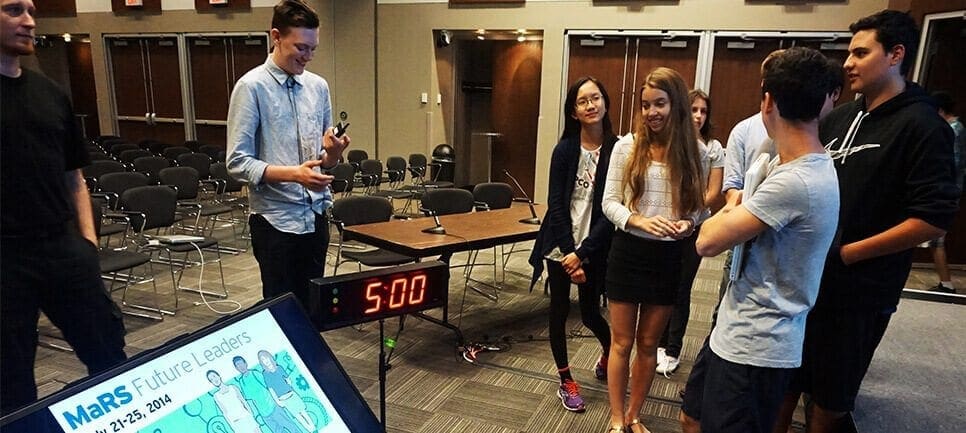 Leverage your uniqueness
The students spent the morning determining how to distinguish themselves from others – which is a hard task for any entrepreneur. Ryan Burwell, the junior cohort facilitator, broke down the competition matrix for his students. He explained that by identifying the key values of an idea, such as cost or features, each group would have the ability to compare themselves against competitors. The students then went to work, using key word techniques they learned the previous day to research current players in the same space that they would be operating in. By displaying all the data in a visual manner, such as the matrix, the groups were able to see exactly the areas in which they have a unique advantage.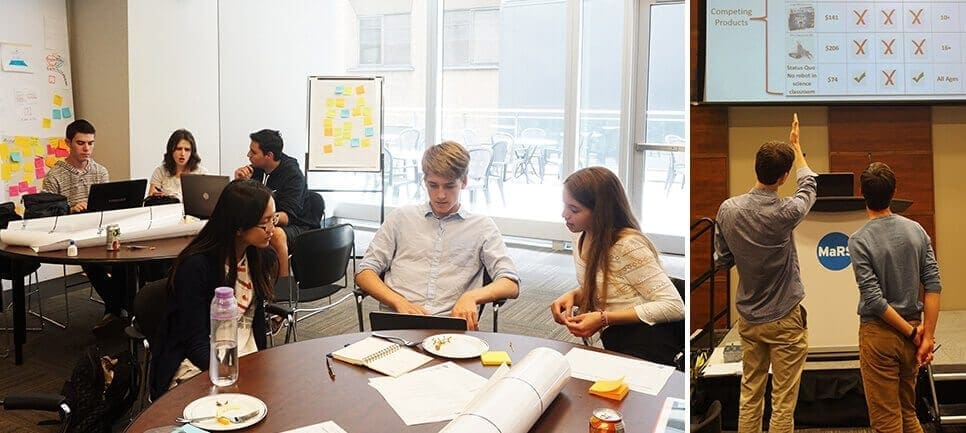 Everything is connected
The senior cohorts worked with their facilitator Chris Giantsopoulos, to solidify their business canvas models. Using examples, Chris demonstrated to his students how every aspect of the business model is connected and dependent on the other. For example, it is impossible for key activities to be performed without having any key resources. This would result in a company being incapable of following through on their value proposition. The students also learned that they would not only have to prove that their business model is sustainable to the judges, but also profitable.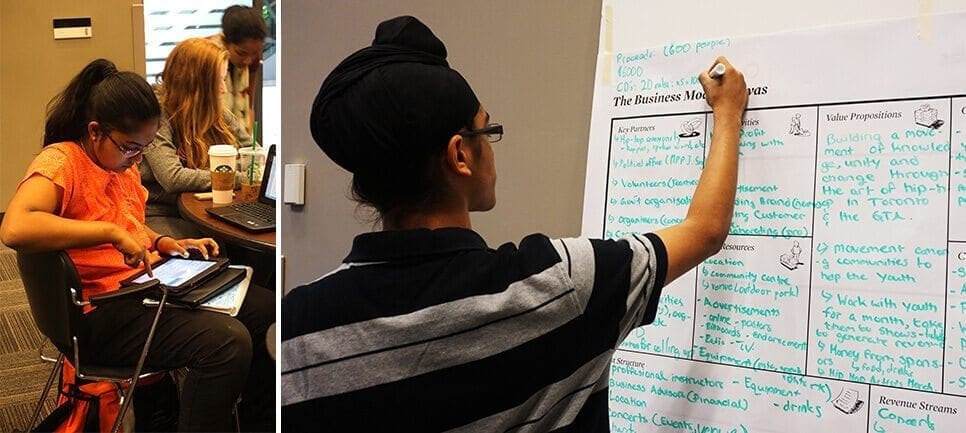 Entrepreneurship is all about storytelling
In the early afternoon, the students came together to listen to the last guest speaker of the session, Richard Kanee from Creative D Inc. Richard is a 12-year digital media veteran in the broadcast industry who also has experience with his own startup company. He started off his talk by loudly announcing, "Congratulations, you are all storytellers!" He explained that by being an entrepreneur, you must become a good storyteller. Your narrative must be told to parents, friends, investors, judges and ultimately customers, and it needs to be as concrete and stimulating as possible. As the day wrapped up, there was still a level of energy in the room. The groups were working until the last minute to finish designing business cards and making small adjustments to their pitches. It's clear the competition tomorrow will be intense, but above all, exciting!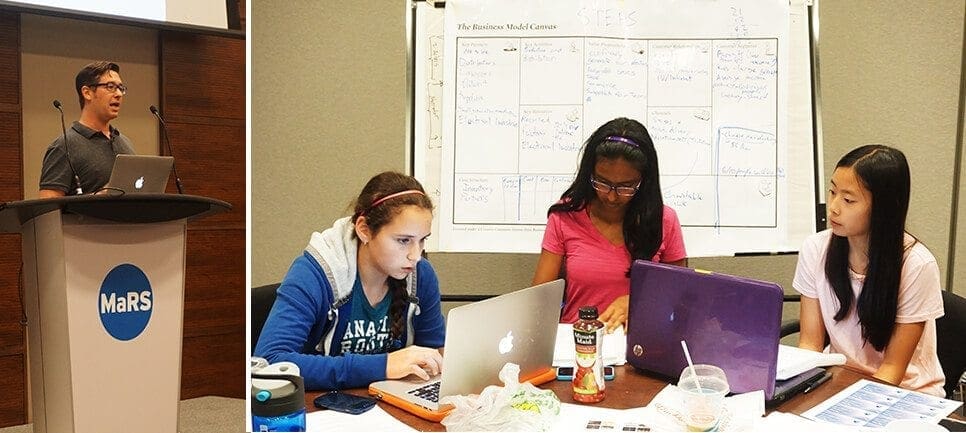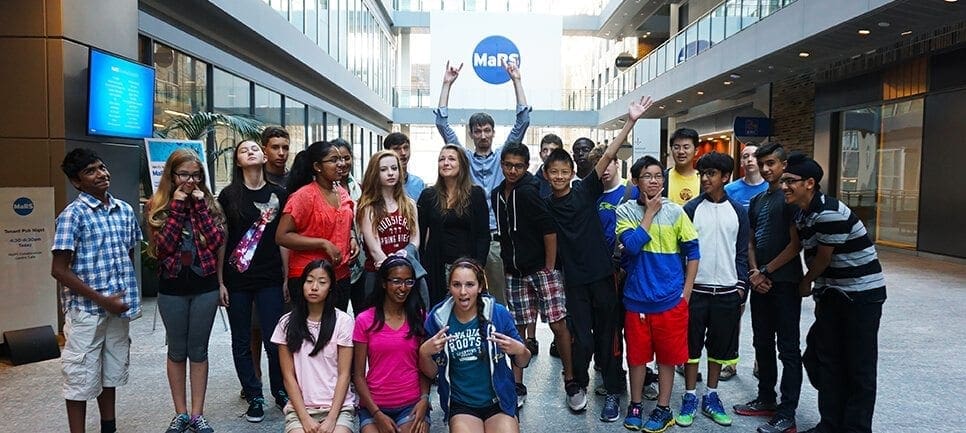 "Having the opportunity to chat with these brilliant minds, I am confident that our future is very bright. It was such a rewarding experience to learn and see how these young minds think and how their incredible ambitions will make a big dent in the world" – Reuven Gorsht, Global VP of Customer Strategy at SAP
Stay tuned for another dispatch from MaRS Future Leaders tomorrow when the groups hit the stage and pitch to the judges!
Sarah Aspler
Sarah Aspler was a Communications Assistant at MaRS. Sarah recently graduated with a bachelor of technology from Ryerson University in Toronto. See more…
Filed Under