Wanted: innovators to tackle Canada's opioid crisis
Canada is suffering an opioid epidemic. Since 2016, there have been more than 8,000 opioid-related deaths across the country, over 90 per cent of them accidental. The crisis, which is getting worse every year, is exasperated by a severe gap in timely and accurate data. For the most part, essential information – where and when an overdose occurred, knowledge on non-fatal overdoses and much more – simply does not exist. More must be done to help Canadian citizens, as well healthcare professionals, policy makers and public health officials.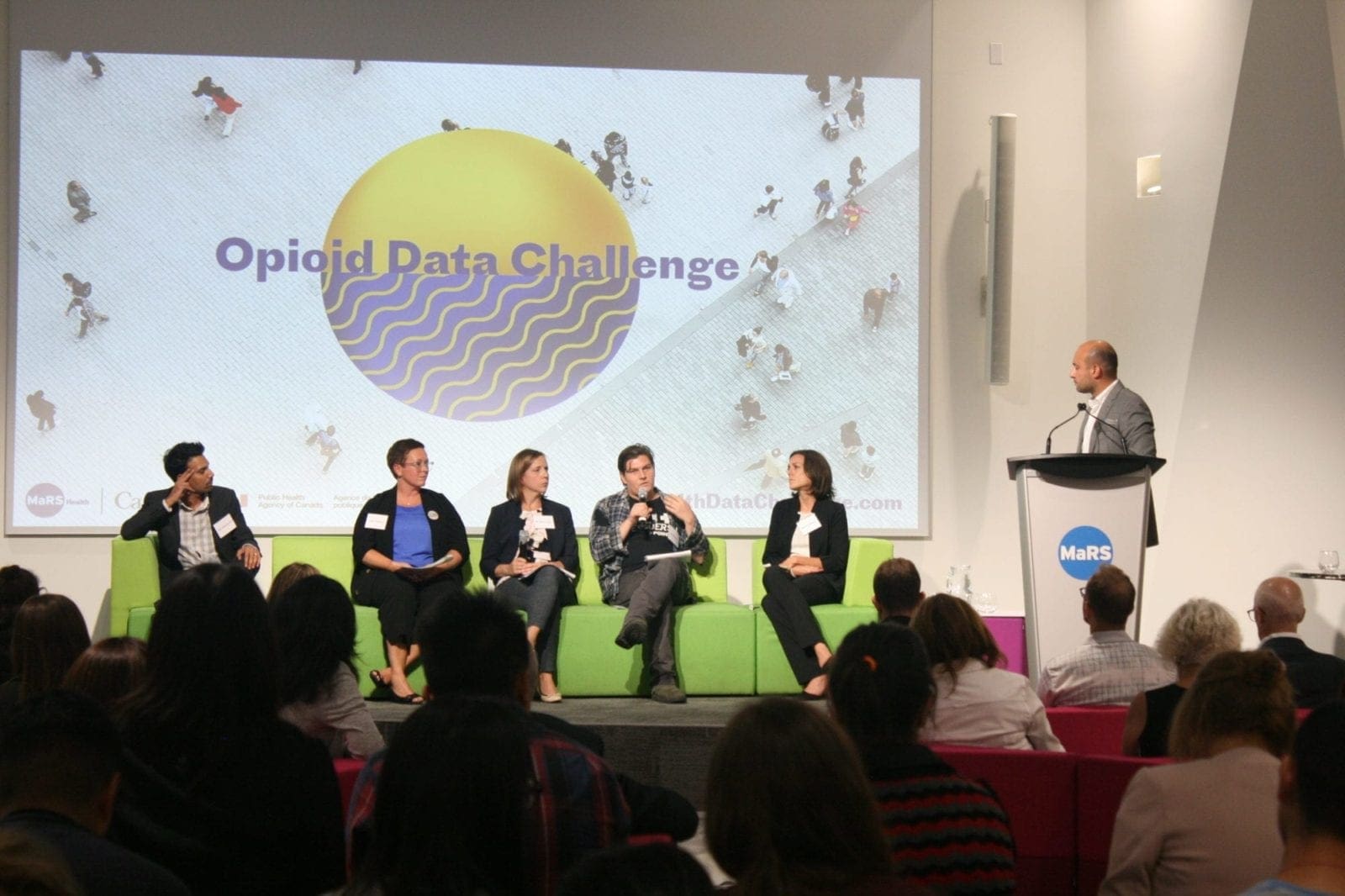 Founded by MaRS and the Government of Canada, the Opioid Data Challenge asks Canadians of all backgrounds and skills to propose and test new data sets, sources and methodologies to better measure opioid overdoses and harms. The most promising ideas will be funded ($10,000 for each of the five finalists; $50,000 for each of the two winners) and developed into scalable projects. Participants have until Jan. 23, 2019 to submit their innovative concepts.
To kick-off this competition, MaRS hosted the Opioid Data Challenge launch in downtown Toronto last month. A packed house, audience members were able to speak with and learn from a diverse group of experts including those with lived opioid experience, mental health advocates, harm reduction activists, doctors, scientists and representatives from the provincial and federal governments.
"I'm grateful to MaRS for facilitating this challenge," says Dr. Theresa Tam, Chief Public Health Officer of Canada and keynote speaker at the launch. "My hope is that this challenge will push the boundaries of innovation in public health science."
But this is only the beginning. Canadians need your help to tackle the opioid epidemic.
Visit the challenge website to submit a solution and learn more.
The Opioid Data Challenge is held in collaboration with the Public Health Agency of Canada (funder and principal partner) and Statistics Canada (supporting partner). If you have any questions about this initiative, please contact challenge coordinator Maggie Clark at mclark@marsdd.com.