Event: Growing Your Business- Disruptive Health Technologies Forecast for 2015
As 2014 is coming to an end, our speakers from MaRS & T4G Limited will provide us with a review of the year and a glimpse of what to expect in 2015.  This event will introduce you to the most highly anticipated future tech trends related to the medical and healthcare industries, which are rapidly connecting to all industries. The event will conclude with lively networking with aspiring start-ups, enterprise companies, service providers and government organizations.
Date: Thursday December 4th, 2014
Time: 7:00am – 10:00am
Venue: Xerox Research Centre of Canada (Pake Auditorium)
Address: 2660 Speakman Drive, Mississauga ON
Speakers:
Zayna Khayat, Senior Advisor, Health Systems Innovation & Director of MaRS EXCITE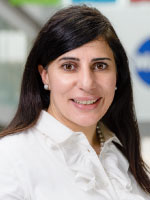 Dr. Khayat leads the Health Innovation practice of MaRS Discovery District, an innovation hub for Ontario and Canada, with a major focus on the health and life sciences sector. In this role she is also the Director of MaRS EXCITE, a first-of-its kind health technology evaluation program that collaboratively connects promising medical technologies with health system receptors that could most benefit from them. Prior to joining MaRS in February 2014, Dr. Khayat was a senior leader and Adjunct professor with the International Centre for Health Innovation at the Ivey School of Business at Western University. She is currently adjunct professor in the Health Strategy stream at the Rotman School of Management at University of Toronto where she instructs a healthcare consulting field course.
From 2010-2012, Zayna was an associate partner with SECOR Consulting/KPMG Canada, where she worked closely with public, private and para-public players in the Ontario health system and nationally. Zayna began her career as a Principal with the Toronto office of The Boston Consulting Group (BCG), a global strategy consulting firm where she was a leader in the Healthcare and Organizational practices. Zayna earned her Ph.D. in biochemistry from the University of Toronto / Hospital for Sick Children where she was a scholar of the Canadian Institutes of Health Research. Her research and publications focused on how insulin and exercise regulate blood glucose. She resides in Toronto with her husband and 3 young children.
Paul Barter, VP Research at T4G Limited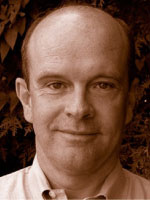 Paul Barter is an adjunct professor of technology strategy in the MBA program of the York University Schulich School of business, a venture services advisor at MaRS and VP Research at Technology Services firm T4G Limited. He's passionate about disruption, innovation and entrepreneurship and focuses on the intersection of technology, business and society in our rapidly changing world. Paul speaks regular at industry and policy conferences and is a contributor to a number of publications including the Globe and Mail and Huffington Post Canada. Additionally, he is completing his first book entitled 'Digitally Disrupted' where he describes how sectors such as healthcare, government, energy, financial services and manufacturing are about to be transformed by information and communication technologies.
Paul studied Engineering and Economics at the undergraduate level and then earned an MBA from Kellogg Schulich, which tends to make him think of most things in competitive strategy terms.
Register on Eventbrite now!
Lily Lo
Lily manages the Procurement by Co-Design challenges to ensure effective collaboration between healthcare providers and vendors. See more…