Hot opportunity to get access to the US Health system – Road trip to Buffalo's health innovation ecosystem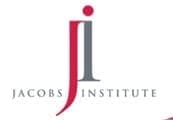 Are you looking for a beachhead into the US market? Buffalo Niagara Medical Campus (BNMC) and Jacobs Institute (JI) (like a MaRS for Buffalo) provide the perfect corridor for Toronto health companies, at only a couple hours drive away, to set up a shingle (or at least get a PO Box!), and make strategic connections with clinical staff and patients to help your startup break into the US market.
BNMC is a non-profit organization that umbrellas a physical collective of clinical care, medical education and research institutions in downtown Buffalo. BNMC houses JI, another non-profit driving next generation technologies in vascular medicine and related neurological diseases, and Design Innovation Garage (dig), an affordable co-working space including access to mentors, networking events and more. Dig also provides the option of setting up a virtual office with access to all programming.
MaRS hosted BNMC and JI in October for a well received info session. There was an overwhelming demand from startups to find out more about how to work with them. In response, they have created an exclusive program for Ontario ventures on Tuesday Dec. 16th on site. MaRS and HTX have joined forces to coordinate a day trip to their innovation campus in Buffalo. If you missed the info session, or you wish to learn more, please consider participating.
We will gain an overview of BNMC and JI, learn of their business development opportunities with startups from Ontario, and tour the facilities and space. By the end of the session, we will have an understanding of these cross border offerings and how and with whom startups need to engage when ready to capitalize on them.
If you are interested in participating, please answer the following short, 5-question survey so we may organize travel according to interest. Space will be limited on a first come, first served basis.
Tuesday, December 16, 2014
What: How Ontario ventures can make most of BNMC and JI in Buffalo
When: Tuesday, December 16, 2014 from 1pm – 5pm (excluding travel time)
Who: Ontario health ventures interested in docking in the US (while still living in Ontario!), and potential working space
Where: BNMC, Buffalo, New York
How: Bus TBD and Carpool based on survey –> click here: https://www.surveymonkey.com/s/R2ZGZK9
Lily Lo
Lily manages the Procurement by Co-Design challenges to ensure effective collaboration between healthcare providers and vendors. See more…