Report: Transforming Health- Toward decentralized and connected care
This week the MaRS Market Intelligence team released a report entitled: "Transforming Health: Toward decentralized and connected care."
The report discusses the the big shift in Canadian healthcare towards a connected, integrated and community-based model of delivery. From the report:
"The Canadian healthcare system (medicare) was established by legislation passed in 1984 and has become a hallmark of our society. Designed on the principle that healthcare is a social good and that all residents should have equal access to the appropriate medical care, the Canadian healthcare system still garners overwhelming public support.1
However, emerging challenges threaten to destabilize a healthcare system cherished by many. Over the long term, the existing healthcare delivery model will no longer be sufficient to meet the demands of the Canadian public. In order to provide the best possible care in the most affordable and efficient manner, Canada's provinces and territories are working to modernize the way they provide healthcare products and services, an effort fueled by the ubiquitous availability of technology. In this report we investigate the two interdependent thrusts that underpin this radical transformation:
Decentralization: Moving care outside of provider settings and into the home and community
Connectivity: Open data sharing and communication across users and healthcare provider
Together, decentralization and connectivity have significant potential to address some of the current healthcare system's greatest challenges and, importantly, may result in better health outcomes for citizens, while reducing the financial burden on the public purse. "
The report highlights the suite of technology tools needed to make the system more efficient as shown in the figure below, which gives an indication of where opportunities are for digital health entrepreneurs.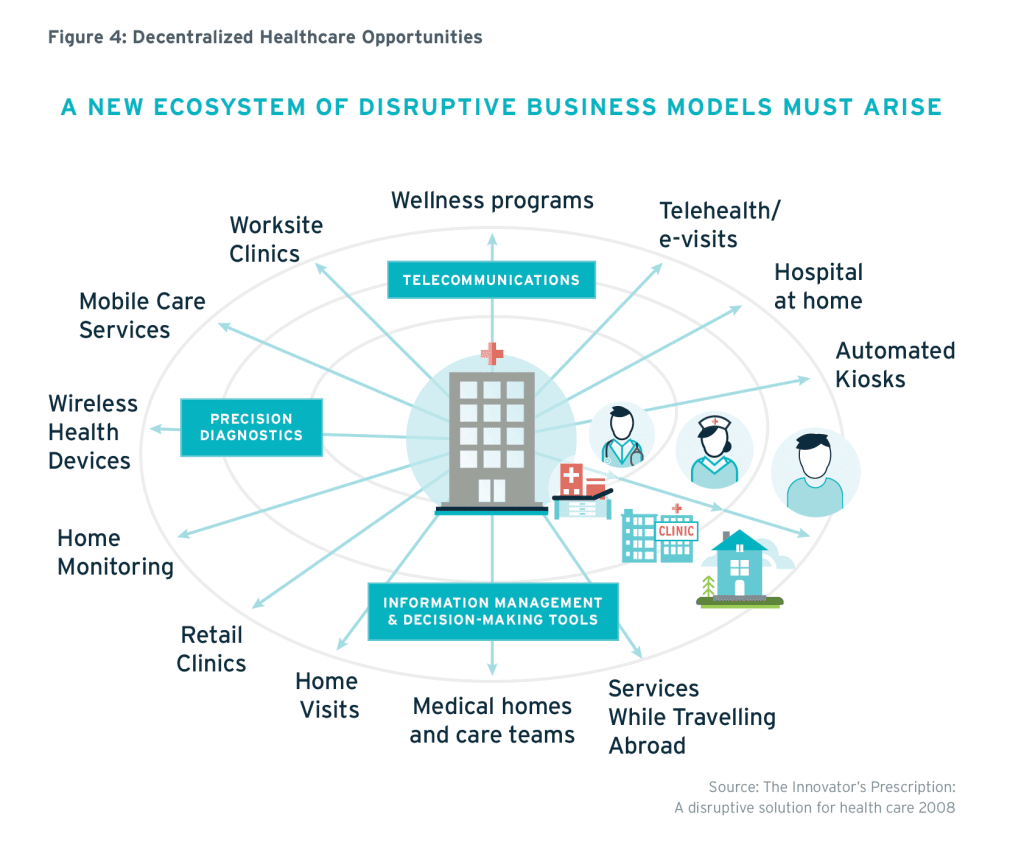 To read and download the report please click here.
Lily Lo
Lily manages the Procurement by Co-Design challenges to ensure effective collaboration between healthcare providers and vendors. See more…