Want $150K and free lab space? Apply to OneStart stat! Deadline is Dec. 1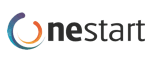 OneStart 2015 is the world's largest life sciences and health care business plan accelerator programme – welcoming ideas from across the spectrum: therapeutics, diagnostics, software, devices, research tools, and more.
SR One and the Oxbridge Biotech Roundtable (OBR) have teamed up with the goal of spurring early-stage entrepreneurs. To that end all of our participants are 35 years old or younger.
We welcome ideas and businesses at all stages of development, from the very early to more mature (see our FAQs). Our programme provides extensive mentoring and support to 70 teams each year (not just the winner). As a result, each year multiple entrants secure follow-on funding.
There is absolutely no cost to participate, and you retain full control and ownership of your business. Moreover, teams will be given access to executives from the leading pharmaceutical companies, venture capital firms, and consultancies among other resources. Current mentors come from GSK, SR One, J&J Innovation, Roche, McKinsey, Takeda Ventures, Bristol-Myers Squibb, MedCity, Silicon Valley Bank, and many more (see some of our mentors here).
A judging panel of industry experts will award the Grand Prize to the team that has the most potential to commercialise their idea and improve the lives of patients.
The Grand Prize
The Grand Prize for our OneStart 2015 Europe winner is £100k, and for our OneStart 2015 Americas winner it is US$150k. Both prizes are non-dilutive and come with free lab space and extensive follow-on mentoring.
Beyond the Prize
Each year many teams (not just the winners) raise follow-on funds, often during the course of the programme – all thanks to the extensive mentoring, education and industry presence.
Click here for the latest Applicants' Slide Deck
Lily Lo
Lily manages the Procurement by Co-Design challenges to ensure effective collaboration between healthcare providers and vendors. See more…