What is EXCITE?
EXCITE is a program run by MaRS that bridges the gap between innovative health companies and Ontario's health system.
Our Mission
EXCITE's mission is to foster the adoption of innovative health technologies in Ontario, and to leverage those successes and experiences into global markets.
We navigate the highly complex health sector and facilitate collaborative engagement of technology companies with the Ministry of Health, clinical experts and other key health system stakeholders to improve opportunities for market access.
EXCITE's unique advantage is our ability, as a neutral third party, to access and engage decision makers, payers, regulators and other relevant bodies to increase the likelihood of adoption and uptake. These early interactions, at a pre-adoption stage, mitigate the risk for downstream rejection of potentially game-changing technologies by the health system.

---
Why EXCITE is Needed
Companies invest enormous amounts of time and money in developing and testing their technologies through clinical trials. This, however, is only one step in the process towards system uptake and widespread clinical use.
Innovators still have to prove the value of their product to the health care system, and then integrate their solution into existing infrastructure and processes.
Some of the more common barriers to adoption include:
A technology solution is not aligned with system needs and/or priorities
Reimbursement and procurement evidence requirements are unclear
Current system infrastructure does not support integration of the technology
Economic and budget impact evidence is not available for decision makers to review
To help companies address these issues, we have created service offerings: End-to-End EXCITE, a full-service engagement, and EXCITE Modular, which allows companies to engage with us in a customized manner.
---
Our History
Founded in 2011, the MaRS Excellence in Clinical Innovation and Technology Evaluation (EXCITE) program was established as part of the MaRS Health sector. The program was formed so technologies could engage with the health system early on, at a pre-market stage where shifts in product or trial design were easier to manage. As a neutral third party, EXCITE connects health technology innovators with experienced health system stakeholders in order to develop the right evidence that satisfies both regulatory and reimbursement requirements. In the case of EXCITE, Health Technology Assessment (HTA) concepts are utilized as design optimization tools in the pre-market space with the overarching aim being to mitigate the downstream risk of rejection for innovative technologies entering the health system.
As of 2018, MaRS EXCITE has evolved to incorporate modular offerings that provide innovators greater flexibility to work with our unique process in a more customized manner.

---
The EXCITE Secretariat
The MaRS EXCITE Secretariat administers the program and is the first point of contact for innovators interested in EXCITE. The Secretariat serves a key function of facilitating collaboration between industry and relevant system stakeholders through the continuum of engagement.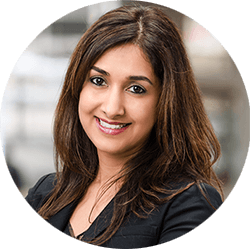 SHAHIRA BHIMANI | Director, MaRS EXCITE
Shahira Bhimani is the Director of MaRS EXCITE, an innovative program that focuses on pre-market evidence-based assessment of new, breakthrough health technologies. The focus of MaRS EXCITE is expedited health system adoption of impactful technologies, through early collaboration between industry, academia, regulators, payers, government and the broader health system. In addition to leading the EXCITE program at MaRS, Shahira played an instrumental role in operationalizing the model globally through her position as Vice President Business Development and Operations for EXCITE International. Shahira has also served in an advisory capacity to medical device innovators within the MaRS portfolio and provided strategic support to these ventures in their commercialization endeavors.
Previous to this, as Vice President, Innovation Services at the Health Technology Exchange (HTX), Shahira focused on providing funding opportunities, support services and thought leadership to the Ontario medical device sector and health system at large. With a keen interest in innovation procurement as well as medical device reimbursement in local and international markets, Shahira has developed niche expertise and an extensive network of local and international partners in these realms. Over the years, her broad based knowledge around product development, commercialization and reimbursement of medical devices, has allowed Shahira to provide strategic guidance to innovative medical device companies in developing multi-market access strategies for evidence generation, commercialization and innovation adoption.
As a seasoned entrepreneur and clinician, Shahira brings a unique patient and clinical perspective as well as sound business acumen in medical device development and commercialization. Shahira holds a B.Sc in Physical Therapy from the University of Western Ontario and a Masters in International Health Technology Assessment and Management from the University of Montreal.
---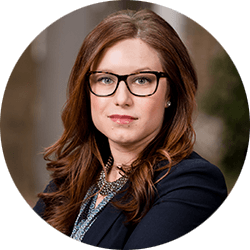 LIANA DI MARCO | Project Manager, MaRS EXCITE
Liana Di Marco is the Project Manager for MaRS EXCITE. Liana is a Certified Clinical Research Professional and Trainer with 11 years of experience in corporate medical device, academia and laboratory/medical clinic settings. Throughout her career, Liana has worked with many global partners on the strategic development and implementation of pre- and post-market clinical studies incorporating health economic and outcomes research. She completed the post-graduate clinical research program at Humber Institute for Technology & Advanced Learning and was invited back as faculty to teach the Medical Devices in Clinical Research course. She has been a member of the Association of Clinical Research Professionals (ACRP) since 2008 and is a volunteer as President of the Canadian Chapter of ACRP.
---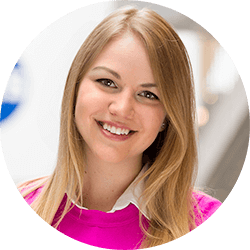 KAROL KAMECKA | Associate, MaRS EXCITE
Karol Kamecka is the Associate for MaRS EXCITE. Karol is responsible for providing and managing logistical, operational and administrative support for the team. She has a BES in Environment and Business from the University of Waterloo. Karol's interest in technology and innovation developed during her time interning at BlackBerry as a Corporate Responsibility Associate.