GovMaker: Open Government Network
Overview
GovMaker is a collaborative that supports civil servants and citizens who want to help make government more open: more transparent, more participatory and more collaborating.  GovMaker aims to support Ontario and other like-minded governments across Canada.
There are untold numbers of change-makers (or gov-makers) within our municipal, provincial and federal public service who work to make government more accountable, responsive and transparent. Countless other like-minded peers in the public service, as well as innovators in the private and non-profit sectors, share this passion and drive for open government.
GovMaker bring together this diverse and multi-disciplinary group of people to learn more about the what, why and how of open government, and to collaborate on open government initiatives.
Activities
GovMaker Day 2013
GovMaker Day brought together 260 civil servants and open government enthusiasts in November 2013 to learn from a wide range of recent and current open government initiatives. The day culminated in a facilitated workshop where participants collaborated with public servants across different jurisdictions and stakeholders from academia, business and civil society to generate 32 ideas for open government initiatives. The event has also inspired civil servants and enthusiasts in Ottawa, Guelph and New Brunswick to organize similar events.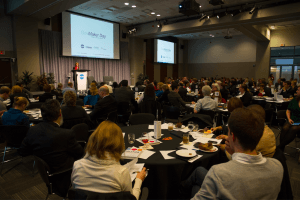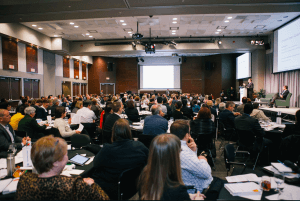 GovMaker: IdeasCamp:
IdeasCamp brought together 90 civil servants and open data community leaders in December 2013 to help advance Ontario's open data strategy for the Ministry of Government Services (MGS).
Citizen-led Lab for Hamilton
Intrigued by the potential of social innovation labs, the Hamilton Chamber of Commerce invited the lab and Social Innovation Generation (SiG) to introduce the concepts and propose what a citizen-led lab in Hamilton could do, to a room full of business, community leaders and civil servants. The Chamber has indicated that it intends to take it further.
For more information, please read our blog Hamilton: Canada's human capital edge.

GovMaker Community
The GovMaker LinkedIn Community was launched to provide a space for civil servants and open government enthusiasts to connect with one another, to share experiences, develop new ideas, and work together towards high impact open government initiatives. The community currently has 168 members.