Spatial Design and Collaboration: Lessons from Stanford's d.school and TED
The Spatial Design and Collaboration blog series explores the importance of designing physical and mental workspaces that enhance collaborative behaviour and encourage innovative output. Read the series' first post, on how to design a successful co-working space, here.
Stanford University's d.school—also known as the Institute of Design at Stanford—has been a place of fascination for innovative business leaders and designers alike. Situated within an academic institution, the d.school brings together students from multiple faculties and disciplines to collaborate and problem solve using the lens of design.
Walking into the d.school on the Stanford campus, you feel a shift. There is a sense that it is a learning space that is somehow unfinished. It's an educational playground that is intentionally designed to be adjustable, exchangeable and moveable. The studio-school looks constructed enough to be presentable, but it is also malleable and looks relatively "cheap," so that its users won't be afraid of breaking anything expensive while experimenting with the space. The building is designed to support idea generation, collaboration and experimentation, and it showcases how the design of a physical space can truly shift how people communicate with one another.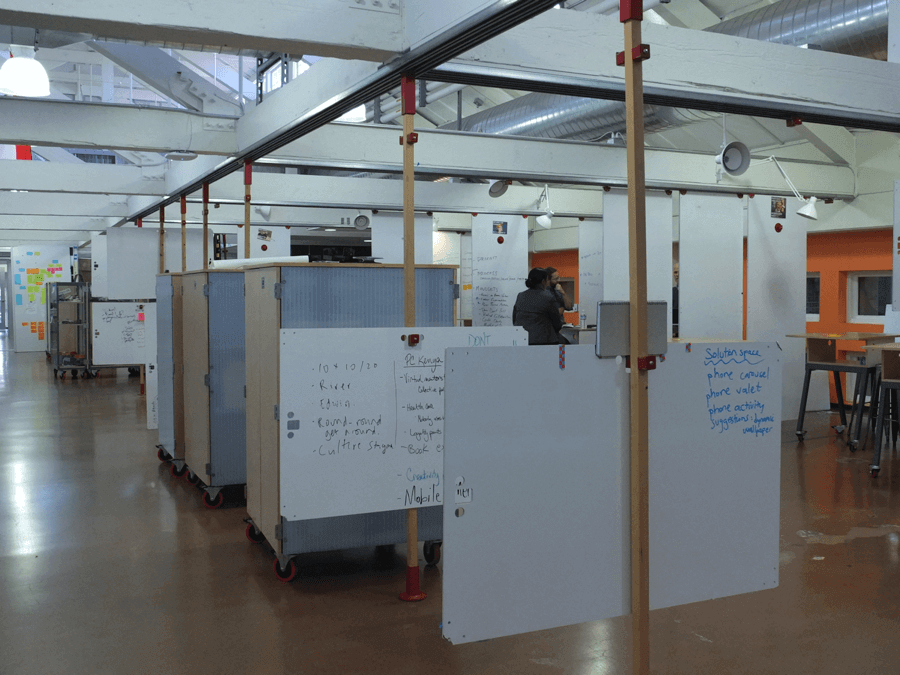 I visited the d.school space back in April after reading the book Make Space: How to Set the Stage for Creative Collaboration by Scott Doorley and Scott Witthoft, the co-directors of d.school's Environments Collaborative. The following are three key concepts that I took away from the book and my visit.
1. Posture: Using your body to encourage collaboration
The design of the d.school showcases the importance of understanding how workspaces and creative spaces serve a mosaic of different human needs. In their book, Doorley and Witthoft highlight a variety of actions, attitudes and activities that may need to be facilitated in the same space. For example, a space may need to support collaboration with others in order to generate ideas and it may also need to enable workers to realize and prototype ideas. Put more bluntly, 'Meeting Room A' needs to be able to support a variety of working environments.
Posture is by far the most interesting element to me. The notion that situating the body in different postures can lead to more creative and collaborative behaviour is one that you do not often consider when planning your schedule for your next ideation meeting. During an interview with Harvard Business Review, Witthoft fascinatingly explained that: "… what we find time and time again is that when people are in a reclined or relaxed posture, they easily move into critique because they're not actively engaged in working out something. They're in an audience position. So it allows a lot of critique, whereas when you put people up on tall stools and give them upright posture and even allow them—or encourage them—to get off the stool and move around, it creates a little more active engagement in a project."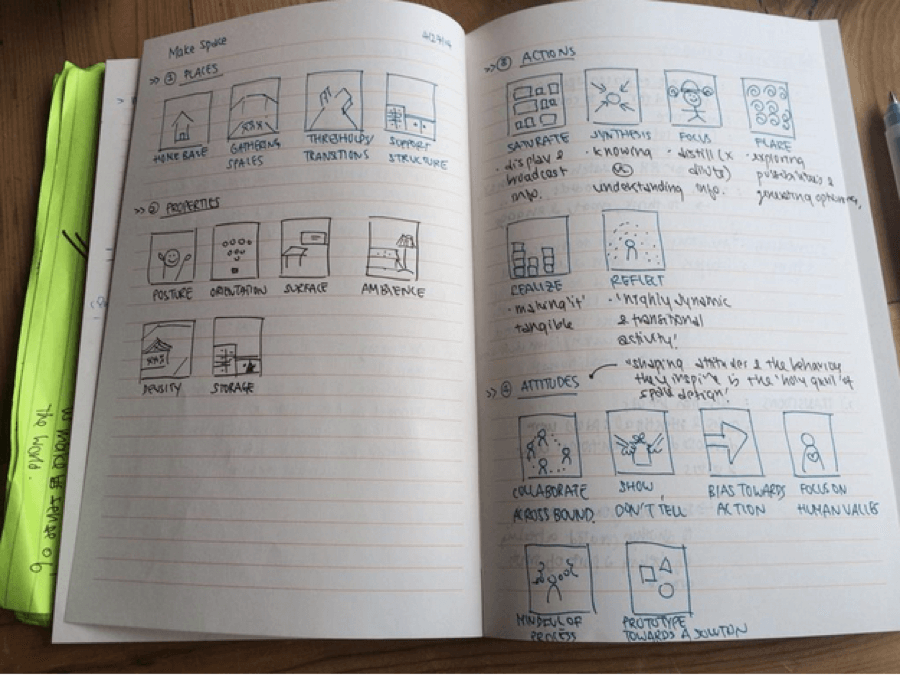 2. Design for serendipitous encounters
According to Frank Graziano from Steelcase, serendipity can be designed. The company was asked to build the space for a three-and-a-half-day TED gathering. In addition to creating separate spaces specifically for people with certain behaviours (that is, bloggers versus general attendees versus collaborators), Steelcase also designed the space to help accelerate conversations during breaks.
As explained in Make Space: "To harness the energy of this constant rhythm of people moving about, the paths and interstitial spaces were developed with intentional views and vistas. The sight lines from one setting to another created a feeling of being a part of something much greater. The open views encouraged stroll-up conversations—recognizing someone from a distance, then approaching to make connection."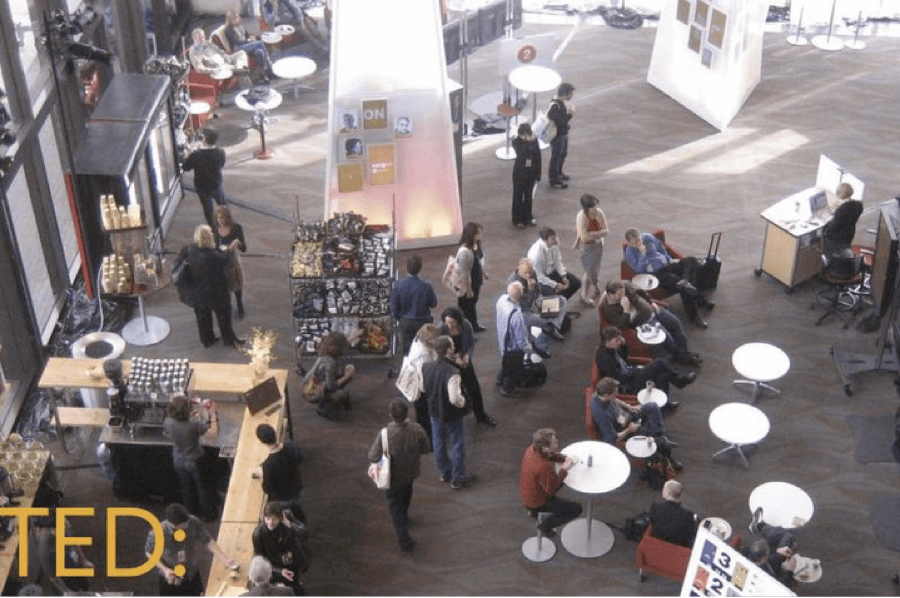 3. Empower users to build, transform and rebuild your space
Littered around every room of the d.school are "RESET" signs that tell you what kind of furniture is placed in each room and remind you to return the room to its original state when leaving the space.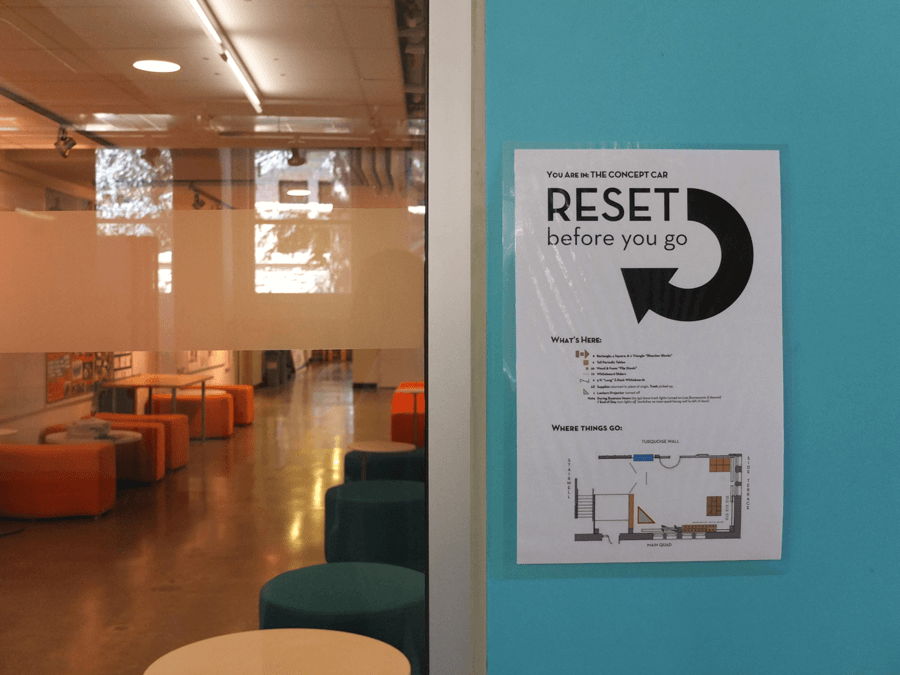 This empowers students to imagine and build their ideal workspace for each particular meeting, while also helping to maintain some form of order within the chaotic nature of creation in the space.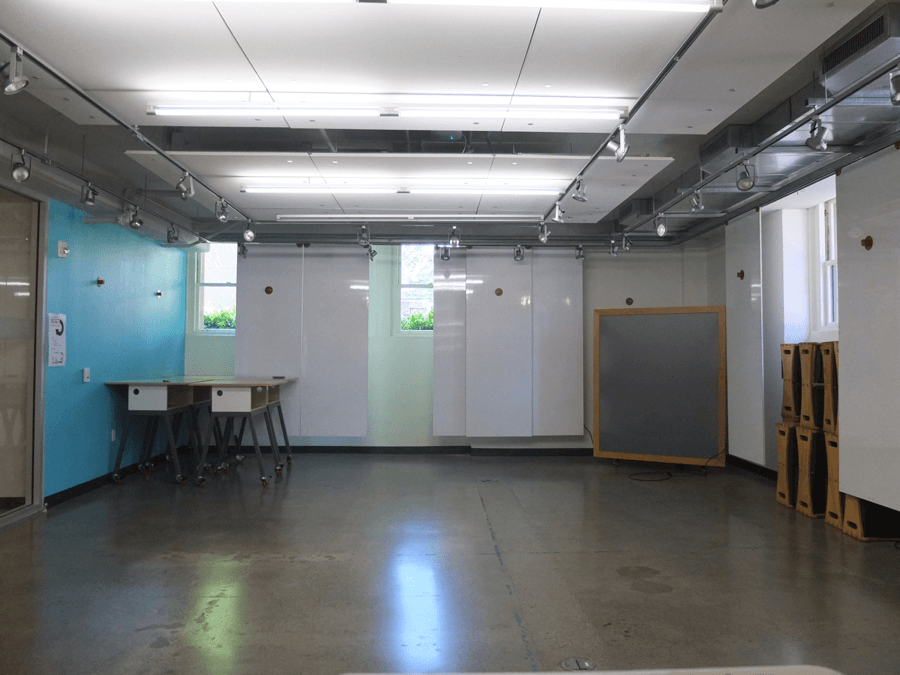 The d.school is an intriguing case study of the importance of understanding human needs—both physical and mental—in order to design and build successful collaborative spaces. Well-thought-out spaces such as the ones above also provide a sense of belonging when individuals feel that the space they inhabit supports their behaviours and activities.
In Canada, 60% of employees report that they do not feel engaged in their work. Spatial design can help with that problem.
Filed Under