Residential Support for Adults with Developmental Disabilities
Regretfully this initiative has been cancelled. Our partners in the Ministry of Community and Social Services (MCSS) were supportive of this initiative, but were unable to fund it. 
Please feel free to use the ideas that have been developed in our proposal. Contact us to find out more.
Meanwhile MCSS is continuing to move on improving developmental services. Click here to find out more.
We are also working with the Canadian Association for Community Living on the My Home My Choice initiative – a three-year initiative to explore and test better housing options for people with developmental disabilities beyond group homes. Partners include: Inclusion BC and Langley Association for Community Living (BC); Restigouche Residential Services (NB) and New Brunswick Association for Community Living; Regional Residential Services and Breton Abilities Centre (Nova Scotia) and Nova Scotia Association for Community Living; Parry Sound Community Living, Rygiel Support Services (Ontario) and Community Living Ontario. Find out more here. 
Thank you for your support and interest to date. We hope to revisit this initiative again in the near future. 
Challenge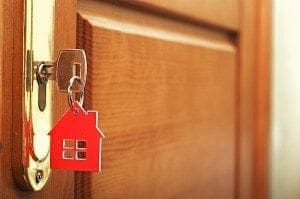 The Ontario government's developmental services system is in crisis. Every year, $1.15 billion is spent on residential support for about 18,000 adults with developmental disabilities. But there are still an estimated 7,300 individuals on the waiting list.
Families and caregivers are frustrated and at risk of burning out and giving up. Ontario's most recent efforts to transform the system began in 2004. Despite ongoing efforts and progress, community living and residential supports for citizens continue to be complex and seemingly intractable. Resolving the crisis will require more than increasing funding.
Finding solutions
Ontario's Ministry of Community and Social Services (MCSS) has partnered with MaRS Solutions Lab to develop and test new approaches to help change and continue to transform the developmental services system. Next, MaRS Solutions Lab proposes to convene a network of families, innovators and experts to research, explore and design solutions together.
Activities
The first stage of this project was focused on identifying promising areas to intervene. We conducted preliminary scoping and research, including informal discussions with stakeholders within government and in the community. The research highlighted two key ideas: 1) merely increasing funding would not be a sustainable solution; and 2) the prevailing policy and program development approaches may also not be enough. The challenge question was refined as:
What would homes and communities need to look like for citizens with developmental disabilities to achieve citizenship: to live in the communities they choose, to grow and lead full lives?
We identified six different areas to research, explore and design interventions with individuals, families, innovators and experts. For the next stage, we propose to identify 4- 6 high impact community-based interventions, which will enable citizenship through sustainable community features and supports. We will:
Convene partnerships across the 4 – 6 ministries of the government that impact people with developmental disabilities.
Deepen understanding about citizens with developmental disabilities and citizenship
Explore pent-up demand and information strategies that better inform future planning
Explore and co-design citizen-centred alternatives that

Change demand for developmental services with better supports for families and caregivers to care for their loved ones
Change supply of services and supports by integration with other sectors to achieve better economies and effectiveness
Transform administration processes by replacing critical processes with the most complaints with citizen-centred alternatives

Transform the system by exploring how to increase capacities to support family- and community-led innovation in the developmental services system

Clarify and quantify developmental services objectives that are citizen-centred
Residential Support for Adults with Developmental Disabilities Challenge Brief
Download ("pdf")


Residential Support for Adults with Developmental Disabilities – Challenge Brief by MaRS Solutions Lab is licensed under a Creative Commons Attribution-NonCommercial-ShareAlike 4.0 International License.