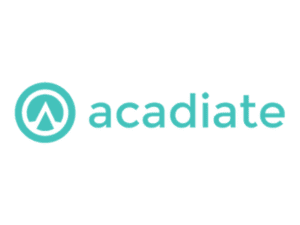 CEO: Zane Westmoreland
Sector: Working and Learning
Sub-sector: Education and Training
Year founded: 2011
Website: www.acadiate.com
Acadiate helps post-secondary students and alumni get jobs.
Founded in 2011, Acadiate supports youth and students in marketing themselves – whether they are looking for summer jobs or their first job after graduating. Since starting, Acadiate has worked closely with schools and employers to deploy an effective and robust platform that connects public and private job boards with Showcase. This advanced job application tool presents candidates to employers and allows increased access to better job markets.