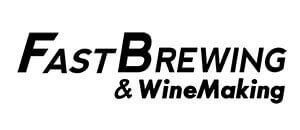 Owners: Mitchell Lesbirel and Casey Binkley
Sector: Cleantech
Sub-sector: Advanced Materials and Advanced Manufacturing
Year founded: 2013
Website: fastbrewing.com
Axle Plastic Inc. are leading manufacturers of home brewing and winemaking products. The company's first products, FastRack12 and FastRack24, are patented rack and tray systems for drying beer and wine bottles. Costco.ca begin carrying a unique FastRack Wine Kit in November 2014 and their second product, FastFerment will join the site shortly. The company's other products include FastLabel, a bottle labelling system, and FastFerment, a conical fermenter which has sold over 25,000 units internationally. All three product lines are sold by more than 2,000 retailers in 25 countries and carried by 80% of wholesalers worldwide, providing access to more than 4,000 retailers. The company's revenues will be up 300% by 2016 and they are showing no signs of slowing down.
Read more