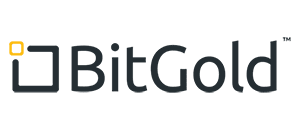 CEO: Darrel MacMullin
Sector: ICT
Sub-sector: Fintech
Year founded: 2014
Website: www.bitgold.com
BitGold is a global platform that is advancing the digital payments revolution by helping people securely acquire, store and spend gold with unprecedented simplicity. BitGold accounts are free and can be opened in minutes. BitGold provides users with a secure vault account to purchase and hold gold, the ability to make and receive instant gold payments, and a prepaid card for spending gold at traditional points of sale or converting the gold balance to local currency at any ATM machine. All gold is fully redeemable as 1kg gold bullion bars or 10g GoldCubes®. The BitGold platform launched in May 2015 and surpassed half a million users in November 2015.