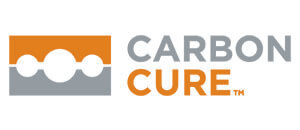 CEO: Robert Niven
Sector: Cleantech
Sub-sector: Advanced Materials and Advanced Manufacturing
Year founded: 2007
Website: www.carboncure.com
CarbonCure Technologies is leading an initiative to reduce the environmental footprint of the concrete industry. Concrete is the most abundant man-made material on earth, and its production results in 5% of the world's carbon dioxide emissions. CarbonCure retrofits concrete plants with its proprietary clean technology that recycles waste carbon dioxide to make affordable, greener concrete products. With CarbonCure, carbon dioxide is more than just a greenhouse gas; it is now a valuable material to help make better concrete. CarbonCure is rapidly expanding its concrete producer customer base and its concrete products have been installed in buildings across North America.