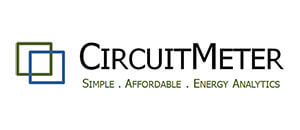 CEO: Paul Mertes
Sector: Cleantech
Sub-sector: Energy IT and Smart Grid
Year founded: 2009
Website: www.circuitmeter.com 
CircuitMeter provides a simple, cost-effective circuit-level electrical metering solution for commercial companies around the world. CircuitMeter enables its users to monitor the energy consumption of their portfolios through the use of visualizations, comparisons, reports and automated notifications. Information is delivered through a user-friendly, cloud-based service that provides remote monitoring capabilities for historical and real-time data from all electrical equipment within a building or office park. Facility managers can use this data to identify energy waste, reduce peak demand and improve operational efficiencies.
Read more