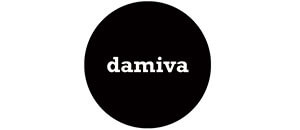 CEO: Chia Chia Sun
Sector: Health
Sub-sector: Pharmaceuticals
Year founded: 2012
Website: www.damiva.com
Damiva develops all-natural, over-the-counter women's health and personal care products. The company's first offering, Mae by Damiva, is a 100% natural vaginal lubricant for menopausal women. Made with just six ingredients—kokum butter, cocoa butter, hyaluronic acid, sea buckthorn extract and vitamin E—Mae is formulated to restore moisture and provide long-term vaginal health.
Read more