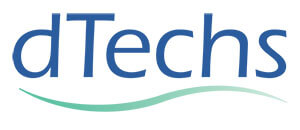 CEO: Roger Morrison
Sector: Cleantech
Sub-sector: Energy IT and Smart Grid
Year founded: 2006
Website: www.dtechsepm.com 
dTechs enables electric utilities to wirelessly monitor technical and non-technical energy losses across their distribution systems. Using highly accurate medium voltage sensors coupled with a robust software platform, dTechs addresses the last-mile gap in grid monitoring. The dTechs Meter Suite reconciles with both analog metering and smart meter endpoints for precise line-loss estimates, and allows utilities to locate both power theft and inefficient lines. The dTechs sensor is easily installed ("plug and play") on any live feed, and load data, outage notifications and added full-fault sensing can be stand alone or integrated into any backend system. The dTechs Meter Suite includes the creation and delivery of a geographic information system (GIS) grid database or verification of the utility's current GIS platform. dTechs is currently operating in North and South America.
Read more