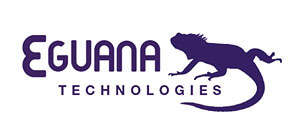 CEO: Michael Carten
Sector: Cleantech
Sub-sector: Energy IT and Smart Grid
Year founded: 1999
Website: www.eguanatech.com
Eguana Technologies is the leading supplier of power control systems for residential and commercial energy storage systems. Supporting batteries from an expanding range of vendors, Eguana's AC Battery is a complete grid-ready energy storage solution that accepts dispatch commands from any control network using open communication protocols. With more than 15 years of experience, Eguana is your first choice for reliable, scalable and efficient power electronics at the grid edge.