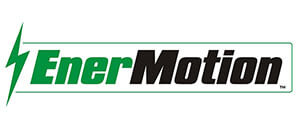 CEO: Jack MacDonnell
Sector: Cleantech
Sub-sector: Transportation
Year founded: 2008
Website: www.enermotion.com
EnerMotion develops sustainable energy alternatives for the transportation industry. The company's first target market is heavy trucks, which represent a $31 billion opportunity in North America and more than $100 billion globally. EnerMotion's Hybrid Power and Energy Recovery (HYPER) storage system is the world's first mobile refrigeration and heating unit powered by waste exhaust heat, eliminating the energy-consuming diesel- and battery-powered auxiliary power units (APUs) currently used in heavy trucks to provide heating and cooling while trucks are at rest. HYPER significantly reduces greenhouse gas emissions and fuel consumption, minimizing dependencies on both foreign and domestic sources of fossil fuels. It is designed to outlast the life of a heavy truck, significantly reducing the maintenance costs associated with traditional APUs.
Read more