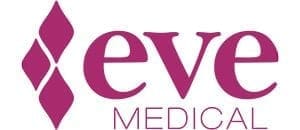 CEO: Jessica Ching
Sector: Health
Sub-sector:Medical Devices & Diagnostics
Year Founded: 2010
Website: www.eve-medical.com
Eve Medical is a medical device company that designs, develops and markets medical devices aimed at the specific healthcare needs of women. The company aims to improve the quality of healthcare for women by making medical technology understandable, patient-friendly and cost-effective to measurably reduce disease. Its first product provides women with an easy, reliable way to screen for the infection that causes cervical cancer.
Read more