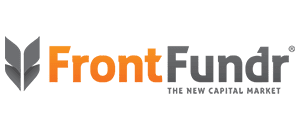 CEO: Peter-Paul Van Hoeken
Sector: ICT
Sub-sector: FinTech
Year founded: 2013
Website: www.frontfundr.com
FrontFundr connects investors and entrepreneurs. Using technology, FrontFundr enables entrepreneurs to raise awareness and money from a broad investor community. It offers an opportunity for seasoned investors and the wider public to come together to directly drive innovation and entrepreneurship. FrontFundr works with entrepreneurs and investors through the entire funding cycle from pitch to funding completion, using an easy, transparent process.
Registered in eight provinces, FrontFundr is partnering with venture capital firms, angel networks as well as entrepreneurial support organizations across Canada, resulting in stronger opportunities for all.