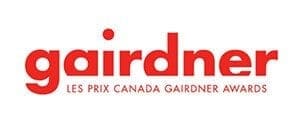 The Gairdner Foundation recognizes the achievements of researchers who have made breakthrough discoveries in biomedical science. The Gairdner Foundation celebrates and inspires the scientific research process with winners spanning the world. Since its inception in 1957, the Gairdner Foundation has recognized and rewarded the early work of the world's leading scientists through the Canada Gairdner Awards. Eighty two of the past winners have gone on to win a Nobel Prize in Medicine.
The Gairdner Foundation is the only national organization that consistently brings the world's best biomedical researchers to Canada to share their ideas and work with scientists, trainees and high school students across the country through a two week lecture series at more than 20 Canadian universities. In addition to lecture series, the Gairdner Foundation hosts various symposiums each year which include subject experts from around the world.
Through this educational program, we aim to inspire young people to consider a career in the health sciences, and to increase public awareness of the value of scientific research and discovery.
To learn more, visit the website at www.gairdner.org.