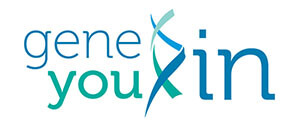 CEO: Ruslan Dorfman
Sector: Health
Sub-sector: Healthcare IT
Year founded: 2012
Website: www.geneyouin.ca
GeneYouIn is a rapidly growing pharmacogenetic (PGx) testing company. They provide vital analysis to patient/users and industry payers alike. PillCheckTM, the company's premier software as a service (SaaS), assesses genetic variation and predicts how patients will tolerate and respond to different pharmaceuticals. The goal is to help patients better understand their health conditions, and assist insurers and other payers to minimize costs resulting from inaccurate prescribing and poor drug regimen adherence.
PillCheckTM predicts patient response to almost 35% of North America's most prescribed drugs. It identifies any risk of adverse side effects, and recommends correct dosage. The company's other tests include VitaSeq, which explores a user's genetic makeup to assess for potential disease risks based on variations in his or her genome. GeneYouIn helps users leverage knowledge of their DNA and take preventative action against disease predisposition.