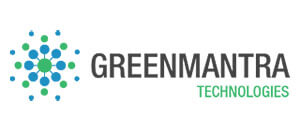 CEO: Timothy Haig
Sector: Cleantech
Sub-sector: Recycling, Recovery and Remediation
Year founded: 2010
Website: www.greenmantra.ca
GreenMantra uses proprietary catalytic technology to cost-effectively transform recycled plastics into high-value industrial products such as wax, grease, lubricating oil and fuels. GreenMantra is currently focusing on the $10 billion wax market with applications including asphalt, wood boards and rubber/adhesives. GreenMantra is the lowest-cost producer within the wax market and has industry-leading operating margins. The company's products meet industry-standard specifications and are priced competitively with existing offerings. GreenMantra is the first new synthetic wax manufacturer in decades and the only one to create wax from recycled plastics. Its products can directly replace existing sources of petroleum and synthetic-based waxes and fuels. The company's technology is patent pending in the United States, as well as at the European Patent Office and the Patent Cooperation Treaty.
Read more