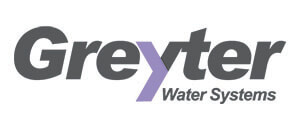 CEO: Mark Sales
Sector: Cleantech
Sub-sector: Water and Wastewater
Year founded: 2012
Website: www.greyter.com
Greyter Water Systems offers smart water solutions that save both water and money by reducing the water and waste-water demands of residential and commercial buildings by up to 35%. The company's packaged solutions recover and treat shower and bath water (that is, greywater), as well as rainwater, so that they can be reused for toilet flushing, irrigation and other purposes. With pressures on fresh-water resources and with costs of water rising, Greyter's mission is to work with builders, developers, engineers, architects and municipal officials to create water-efficient communities.
Read more