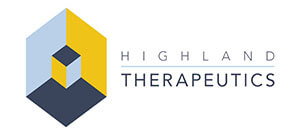 CEO: David Lickrish
Sector: Health
Sub-sector: Pharmaceuticals
Year founded: 2008
Website: www.highlandtherapeutics.com
Highland Therapeutics uses proprietary drug-delivery technology to develop improved versions of existing drug products. The company's lead products, HLD-100 and HLD-200, are novel formulations of the stimulants commonly used to treat ADHD and seek to address a prevalent unmet medical need in the treatment of the disease: the lack of symptom control during the morning routine. Highland Therapeutics seeks to improve the lives of ADHD patients and their families by using today's science to enhance yesterday's treatments.
Read more