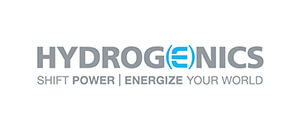 CEO: Daryl Wilson
Sector: Cleantech
Sub-sector: Energy Storage
Year founded: 1995
Website: www.hydrogenics.com
Hydrogenics designs, manufactures, builds and installs industrial and commercial hydrogen systems around the world. The company has three primary areas of focus: energy storage, hydrogen generation and power systems. Its systems have a range of applications, including hydrogen generators for industrial processes and fueling stations, hydrogen fuel cells for electric vehicles, fuel cell installations for freestanding electrical power plants, and power-to-gas, the world's most innovative way to store and transport energy.
Read more