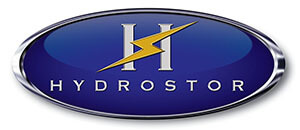 CEO: Curtis VanWalleghem
Sector: Cleantech
Sub-sector: Energy Storage
Year founded: 2010
Website: www.hydrostor.ca
Hydrostor develops underwater compressed air energy storage systems. The company's patent-protected technology efficiently converts electrical energy into compressed air, then stores it in a series of flexible energy accumulators located 50 to 500 metres below the surface of a body of water. Once it is in the accumulators, the energy can be stored until it is needed by the grid.
Hydrostor's technology allows utilities to store off-peak renewable generation to supply on-peak demand, thereby reducing the reliance on shipped-in diesel generation, as well as to store off-peak generation within city centres in order to reduce congested transmission lines. The Hydrostor system is low cost, environmentally friendly and scalable, and it offers the ability to supply affordable green energy 24 hours per day, seven days per week. Facilities can be contracted on a pay-per-use basis under a long-term power purchase agreement or through a warranty-backed direct sale. Hydrostor has systems under construction in Canada with Toronto Hydro and in Aruba with utility company WEB Aruba N.V.
Read more