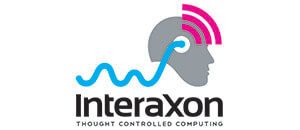 CEO: Ariel Garten
Sector: ICT
Sub-sector: Hardware
Year founded: 2009
Website: www.interaxon.ca
InteraXon develops engaging experiences using brainwave-sensing technology that frees users from physical, emotional and mental obstacles so they get more out of every moment. InteraXon's Muse brain-sensing headband detects and measures a user's brain's activity during specially developed training sessions. The result is growth and improvement that the user can track on his or her smartphone or tablet.
Read more