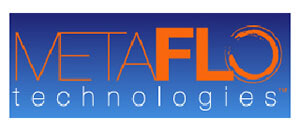 CEO: Andrew McNabb
Sector: Cleantech
Sub-sector: Water and Wastewater
Year founded: 2003
Website: www.liquid-waste-disposal.ca
MetaFLO Technologies provides their construction and drilling clients with the opportunity to eliminate liquid discharges and reduce costs. They provide their licensees with leading-edge proprietary equipment and reagents and best practises for their use for the solidification and stabilization of liquid waste streams. Oil and gas drilling operations, horizontal directional drilling, dredging material, mine tailings and hydro-vacuum excavation create liquid waste that is regulated and expensive to manage as a liquid. MetaFLO provides the project owner and service provider with the technology to turn these by-product fluids into a manageable solid in minutes. Mobilized to the site of generation, low dosage requirements of environmentally friendly reagents are facilitated by state-of-the-art, patented equipment and best practises that will reduce transportation requirements, disposal costs and maintain compliance with local regulators.
The effectiveness of low quantities of MetaFLO reagent eliminates the liability and risk associated with trucking liquids off site or bringing in vast quantities of amendments like sawdust or flyash to and from the project site. Reduce the risks associated with third-party transportation, generate less total waste, work with trusted local service providers, meet regulatory compliance requirements and save money with MetaFLO.
Read more