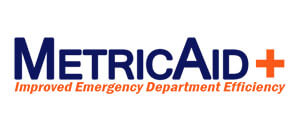 Managing Director: Les Blackwell
Sector: Health
Sub-sector: Healthcare IT
Year founded: 2012
Website: www.MetricAid.com
MetricAid lowers wait times in the Emergency Department (ED) through a proprietary scheduling system. This system ensures that there is exactly the right amount of physician coverage in the ED at every hour of every day—no more, no less. MetricAid ED's enjoy lower wait times, higher patient satisfaction scores, increased billings for physicians and greater revenues for the hospital. Most importantly, patients visiting a MetricAid ED will get timely care, and timely care is great care.
Read more