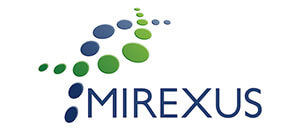 CEO: Phil Whiting
Sector: Cleantech
Sub-sector: Advanced Materials and Advanced Manufacturing
Year founded: 2008
Website: www.mirexus.com
Nanomaterials offer enormous potential for a wide variety of applications. However, two major factors have restricted the adoption of conventional (synthetic or engineered) nanotechnology: the challenge of making monodisperse synthetic nanomaterials and the hazardous nature of many synthetic nanoparticles. Mirexus enables the promise of nanotechnology by extracting a natural monodisperse nanomaterial that is extracted from non-GMO corn and is completely safe.
Aside from being safe and natural, Mirexus' platform material (PhytoSpherix™) shows an intriguing variety of unique properties that are highly sought-after and valued in many markets. A small amount can add functionality as a moisturizer, stabilizer, film former or delivery vehicle, which offers a unique marketing appeal to a wide variety of applications.
Read more