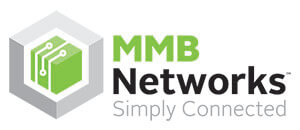 CEO: Tim Angus
Sector: Cleantech
Sub-sector: Energy IT and Smart Grid
Year founded: 2008
Website: www.mmbnetworks.com
MMB Networks enables consumer electronics manufacturers to add smart, connected layers to their products. Original equipment manufacturers face multiple engineering hurdles in adding wireless connectivity to their products, such as radio frequency engineering, complex networking implementations and the adaption of a growing variety of energy management and home automation platforms. MMB Networks' embedded wireless hardware and software platform dramatically reduces customers' time to market and enables their products to automatically adapt to different networks, thereby accelerating the growth of the connected home. MMB Networks currently provides connectivity solutions for major brands including Kwikset, Somfy and ADT.
Read more