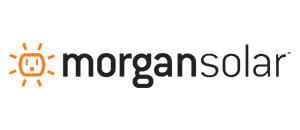 CEO:  Asif Ansari
Sector: Cleantech
Sub-sector: Power Generation
Year founded: 2007
Website: www.morgansolar.com
Morgan Solar develops highly efficient, low-cost solar power technologies that are competitive with traditional sources of energy generation. All of the company's technologies combine highly innovative non-imaging optics with off-the-shelf manufacturing processes, many of which are borrowed from decades of cost-reduction advancements in the automotive sector.
Morgan Solar's first products to market are the Sun Simba high-concentration solar panel and the Savanna dual-axis tracker. Sun Simba is designed to capture and concentrate sunlight itself (instead of capturing merely the sun's image, like other technologies), eliminating the need for the focal depth and bulky enclosures typical of other systems. This means that Sun Simba's structures are thin, highly durable, versatile and very cost-effective. Sun Simba will be sold as part of a turnkey solar power system, which includes Savanna, a dual-axis tracking system that follows both the sun's daily east-west path and seasonal changes in its elevation, increasing yields by 25 to 40%. Savanna, however, is also sold separately, and can be mounted interchangeably with almost any standard commercial crystalline silicon photovoltaic panel. Morgan Solar also provides the engineering support and training required for customers to successfully use these systems in the field. This includes site planning and site design work, as well as engineering support for deployment and commissioning.
Read more