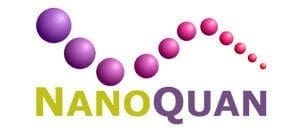 Co-founders: Chitral Angammana and Ryan Gerakopulos
Sector: Cleantech
Sub-sector: Advanced Materials and Advanced Manufacturing
Year founded: 2013
Website: www.nanoquan.com
NanoQuan dispersion technology for micro- and nano-materials is transformative, fundamentally allowing users to change materials properties, enabling new functions, products and applications for micro- and nano-materials.
Compared to conventional filling methods, NanoQuan technology greatly increases loading and improves dispersion for a wide range of micro- and nano-filled materials such as plastics and rubbers. This advanced technology enables development of new specialty products or the enhancement of commodity polymers while cutting manufacturing costs.
NanoQuan technology overcomes the limitations of current dispersion and filling methods, enabling significant improvements in physical properties. The technology enables materials producers to significantly boost yields, cut processing energy consumption, avoid hazardous chemicals, and cut capital costs. NanoQuan works in the composites, transportation, electrical, electronics, construction, oil and lubricants, product packaging, paints and coatings, and emulsion industries.