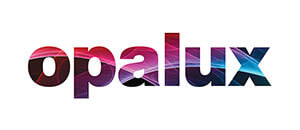 CEO: Andrew Binkley
Sector: Cleantech
Sub-sector: Advanced Materials and Advanced Manufacturing
Year founded: 2006
Website: www.opalux.com
Opalux is the pioneer of a broad range of colour changing materials. Opalux's materials can change their reflected colour in response to touch, temperature, electric current and a wide variety of other stimuli. These vibrant colour changes, add interest, interactivity and information visualization capabilities to the world around us.
Opalux's materials enable next-generation advances in anti-counterfeiting, identification, brand protection, information display, consumer goods, wearables, sensors, optical components, architectural glass, interior design and other fields. The company's talented team of scientists and researchers have been recognized through multiple business-to-business partnerships, patents and publications.