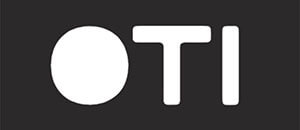 President: Michael G. Helander
Sector: Cleantech
Sub-sector: Advanced Materials and Advanced Manufacturing
Year founded: 2011
Website: www.otilumionics.com
OTI Lumionics is working on unlocking the full potential of organic light emitting diode (OLED) lighting and displays through innovative equipment, materials and process technology. OLEDs are an emerging thin, lightweight and even flexible display and lighting technology that currently accounts for about $11 billion of a $160 billion display market and a small fraction of the $80 billion global lighting market. OTI Lumionics' technology dramatically reduces the cost of manufacturing OLEDs. The company is building turn-key solutions for OLED manufacturing that are lower cost and much higher capacity than existing systems. By reducing the cost of OLED production systems, OTI's manufacturing technology will enable multiple new OLED manufacturing entrants. OTI's technology will ultimately lead to reduced OLED prices, which will dramatically expand OLED penetration to account for a larger share of the display market.
Read more