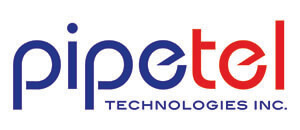 General Manager: Rod Lee
Sector: Cleantech
Sub-sector: Industrial Processes and Products
Year founded: 2010
Website: www.pipetelone.com
Pipetel Technologies offers a comprehensive unpiggable pipeline inspection service that provides inline inspection and visual inspection of natural gas pipelines 6 to 36 inches in diameter. Unpiggable pipelines are inspected by a series of proprietary Explorer robots that are untethered, modular, remotely controllable, self-powered and can navigate even the most difficult applications. They are able to inspect long distances and can be recharged without taking them out of the pipe using Pipetel's proprietary inline charging technology.
Explorer's high resolution magnetic flux leakage (MFL) sensors inspect for metal loss while additional sensors provide data on dent and mechanical damage. High-resolution video images provide additional data for accurate assessments. Pipetel's experienced analysts evaluate the results using proprietary software, providing intelligent, reliable data in a report that is customized to comply with specific customer requirements.
Read more