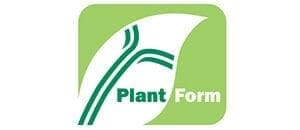 CEO: Don Stewart
Sector: Health
Sub-sector: Biotechnology & Pharmaceuticals
Year founded: 2008
Website: www.plantformcorp.com
PlantForm Corporation is dedicated to making life-saving biopharmaceuticals more affordable for patients around the world, increasing access while reducing costs for healthcare providers. The company's game-changing, plant-based technology platform will cut manufacturing costs for antibody and protein drugs by as much as 90 per cent, compared to industry-standard mammalian-cell systems. PlantForm's pipeline includes three biosimilar (generic) monoclonal antibodies for cancer treatment, six innovator antibodies for HIV/AIDS and a novel protein drug designed to protect against nerve agent exposure.
Read more