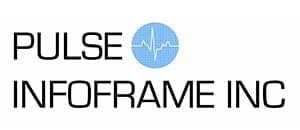 CEO: Femida Gwadry-Sridhar
Sector: Health
Sub-sector: Healthcare IT
Year founded: 2007
Website: www.pulseinfoframe.com
Pulse Infoframe has developed a software platform, HealthIE, that transforms the process of continuous improvement in specialty clinics. The platform accomplishes this by allowing physicians to easily capture and share clinical and administrative data as part of their normal practice. In addition, HealthIE allows the physician or researcher to easily view, organize and analyze global aggregated data in real-time to inform care decisions and clinical trials. Pulse Infoframe has evidenced this new level continuous improvement and patient care outcomes in a way previously unavailable. The company has demonstrated 25% efficiency gains with installations in Canada and India, and has recently won business in the US.