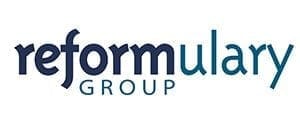 CEO: Helen Stevenson
Sector: Health
Sub-sector: Biotechnology and Pharmaceuticals
Year founded: 2011
Website: www.reformulary.com
Reformulary Group is Canada's only drug plan management provider that delivers double-digit savings for employers and good plan member experiences. The biggest innovation comes in the proprietary formulary—called the Reformulary™, which is readily accessible online through the DrugFinder. This helpful tool informs employees exactly what drugs are covered by their plan, and empowers them to make more informed decisions about the drugs they are taking. Reformulary Group's other drug plan management services include specialty drug formulary management, reporting services, and drug- and health-data analysis services.