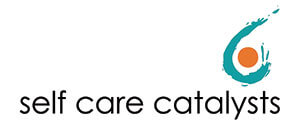 Founder & CEO: Grace Soyao
Sector: Health
Sub-sector: Healthcare IT
Year founded: 2004
Website: www.selfcarecatalysts.com
Self Care Catalysts is a health solutions company powered by patient intelligence and analytics. Its mission is to build innovative, patient-centered, and technology-driven self-care solutions that complement medications that may prevent, monitor, treat illnesses and promote wellness for healthcare organizations and pharmaceutical companies. The company has in-depth experience in understanding patient behaviour and decision making in oncology, specialty diseases, primary diseases and rare disease conditions.
Health Storylines™ is a mobile and web-based patient research and solution platform developed by Self Care Catalysts. The platform allows patients to utilize a personalized suite of health apps to promote a range of goals, support self-care, and improve health outcomes. Health Storylines™ is a platform that has flexibility and capability to be utilized as a collaboration and communication tool to connect patients to their circle of care, including family, caregivers, peers, and their health providers, to deliver patient-centric solutions at the appropriate patient journey juncture. It also acts as a research tool to assess patient sentiment, engagement, behaviour, and outcomes.
Read more