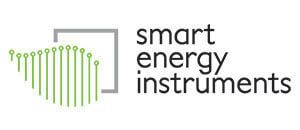 CEO: Jeff Dionne
Sector: Cleantech
Sub-sector: Energy IT and Smart Grid
Year founded: 2004
Website: www.se-instruments.com
Smart Energy Instruments (SEI) develops game-changing measurement technologies to address today's global energy environment challenges. SEI's Smart Grid Sensor Chipset is the first universal measurement and communications core platform for next generation smart grid devices. It provides real-time, synchronized measurements that are vital for operating smart electricity grids. The platform enables utilities to increase grid reliability and efficiency, and to accelerate the adoption of renewable energy sources. It also lowers costs by integrating functions that currently require multiple devices and by reducing communications network requirements. SEI provides electric utilities and system operators an unprecedented ability to monitor, understand, control and plan electric power grids.
Read more