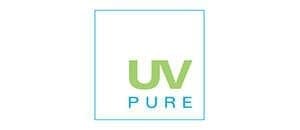 CEO: Rick VanSant
Sector: Cleantech
Sub-sector: Water & Wastewater
Year founded: 1998
Website: www.uvpure.com
UV Pure Technologies manufactures technically advanced ultraviolet (UV) water purification systems. There are currently over 14,000 systems in residential, commercial, industrial, public and municipal applications with flow rates up to 1 MGD. An aerospace version of a UV Pure's system has been chosen by Boeing to purify water on the new 787 Dreamliner.
The company's patented Crossfire Technology® provides more advantages compared to conventional UV systems. Lamps are mounted in air surrounded by elliptical reflectors providing more effective deactivation of pathogens and easy lamp changes and visual quartz inspection. The technology is self-cleaning and smart, with multiple sensors and on-board diagnostics that are engineered to be fail-safe and virtually maintenance free. Remote monitoring is available.
UV Pure markets three product lines. Its Hallett® systems are NSF/ANSI 55 Class A certified. Upstream™ systems are engineered to achieve the same performance standards as NSF 55 Class A, for use where regulations do not require it, and for UVT levels as low as 50%. Finally, the company's Cactus™ systems are designed and priced for residential use.
UV Pure Technologies has won an Atermis Top 50 Clean Tech Company award, two Frost and Sullivan Best Practices awards, is a Going Green Global Top 200 company, and won a Canadian Drinking Water Assn award for innovation.