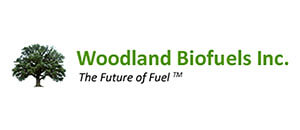 CEO: Greg Nuttall
Sector: Cleantech
Sub-sector: Industrial Processes and Products
Year founded: 2000
Website: www.woodlandbiofuels.com
Woodland Biofuels creates cellulosic ethanol from wood chips and other types of forestry and agricultural waste at half the cost of producing the gasoline its biofuel replaces. The benefits of the company's highly efficient patented Catalyzed Pressure Reduction technology include:
high conversion yield;
flexible feedstock using waste materials;
low capital costs;
low operating costs;
high returns; and
positive environmental benefits.
Woodland's industry-leading demonstration plant, located in Sarnia, Ontario, is designed to demonstrate modular and systemic operations at commercially relevant scales. The company aims to build, own and operate commercial plants—and to pursue selected licensing opportunities—as the industry's lowest cost cellulosic ethanol producer and provider.
Read more